Weave your personality through the venue making it the perfect backdrop for your special day.
Where is your dream venue?
LUXURY HOUSE OR RUSTIC TEEPEE?
I've been lucky enough to work at a huge number of venues in the region & have personal knowledge of what designs work well in these settings, whether its a cosy rustic barn, an elegant country house/hotel/college, or a relaxed outdoor wedding with a tepee or marquee – the flowers need to reflect & be at home in those settings! I love the challenge of these unique environments – I'm here to help dress them to create life-time memories whatever your perfect backdrop!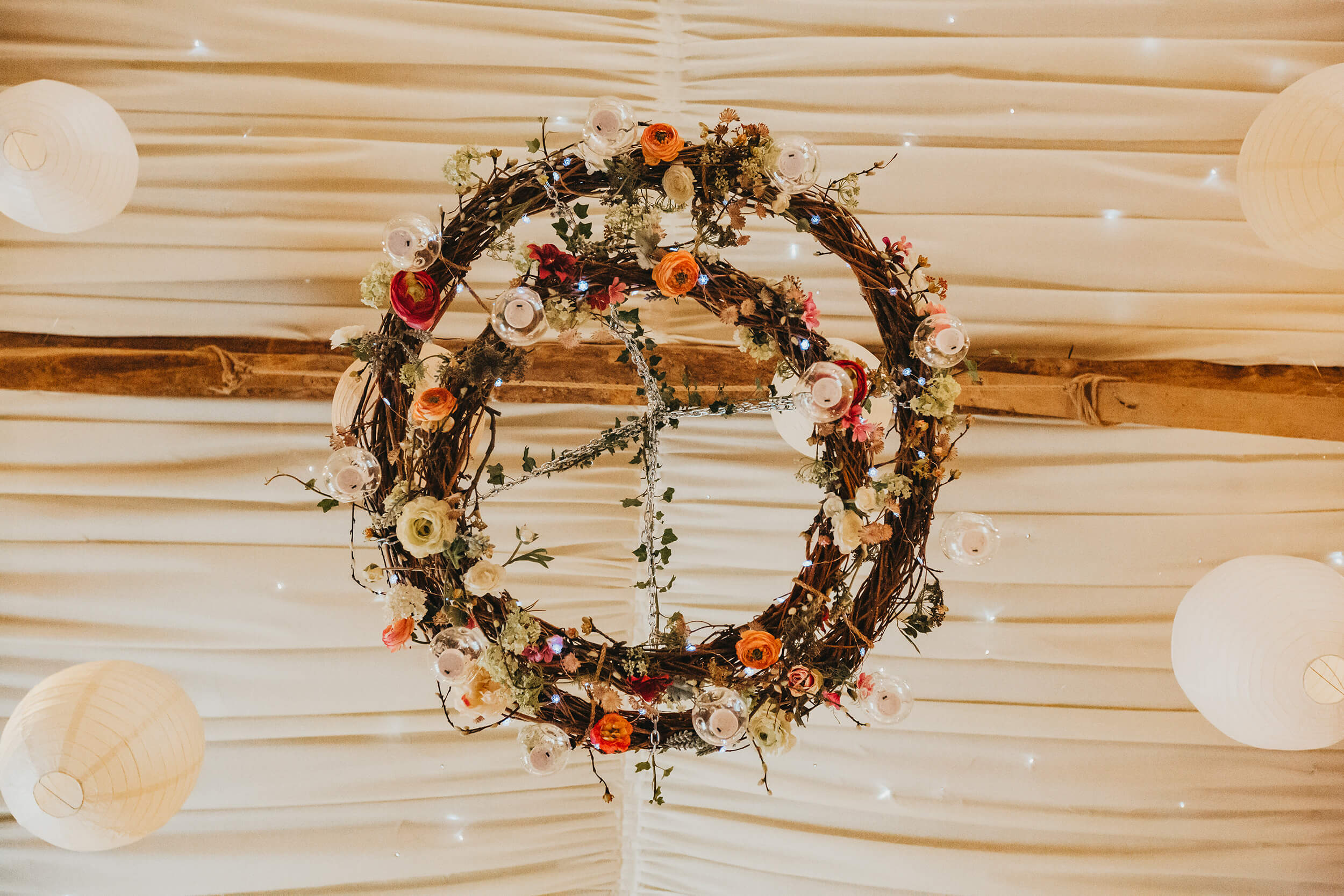 Frequently Asked Questions
My studio/workshop is in Histon & Impington, an easy 10 minute drive north of the city centre of Cambridge (also accessible via the Guided Bus). My studio/workshop is not a shop, so visits are by appointment only.
We create naturally distinctive flower designs for events in Cambridgeshire, Essex, Suffolk, Norfolk, Hertfordshire, Bedfordshire & beyond.
A dedicated initial appointment with personal attention, and time to listen carefully to interpret and develop your ideas or brief to create your vision. A follow up appointment in person or by video or call to clarify and confirm your needs – can also be done via email.
Why Larkspur Floral Design?
There is a creative edge and distinctiveness that is unique to the work produced at Larkspur Floral Design. We are concerned to consider every detail of your event which is reflected in the quality of the end product. 
We don't know anything about flowers - can you help?

Don't worry – it's my area of expertise! I can advise on the latest floral trends and show you which flowers are available in a particular season.
We have a budget - will you accommodate that?
As an independent florist I am committed to providing value for money. I will give recommendations to achieve your desired 'look' while remaining within your budget. 
Let's get together and chat flowers over a cup of tea!
My studio/workshop room is in Histon & Impington, an easy 10 minute drive north of the city centre of Cambridge (also accessible via the Guided Bus). We offer a free no-obligation consultation to discuss your needs, either at our design studio & workshop in Cambridge or by phone/video call. We will then provide you with a detailed quotation and an opportunity to reserve the date for your event.
In high & mid season it is more difficult to offer a consultation date between Thursday and Saturday as that is when most weddings take place.