You won't want to throw this one away!
Your wedding bouquet should be a reflection of you & express your personal style & the atmosphere of your day. Do you have a favourite flower? Don't worry if you don't, I have lots of inspiration to show you – after all, it's my area of expertise!
You may love a strong, impactful colour palette or a soft & subtle one. Bold or minimal, structured or loose, trailing or teardrop, asymmetric, wide or textured hand-tied posy? I'll help you discover your style!
Looking at your outfits can be helpful to get to know your personal style and to design the bouquets in harmony. Whether your style is elegantly classic or relaxed & rustic, I can make the bouquets that are right for your personality and the feel of your event!
Each bouquet is individual, as different & special as you! Here a few thrilling examples! Which one is more 'you'?
DOES THIS SOUND LIKE YOU?
Relaxed, 'just picked' natural, wild, meadowy & informal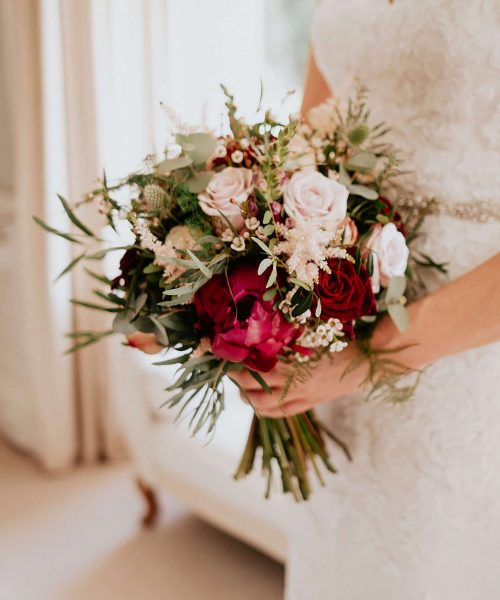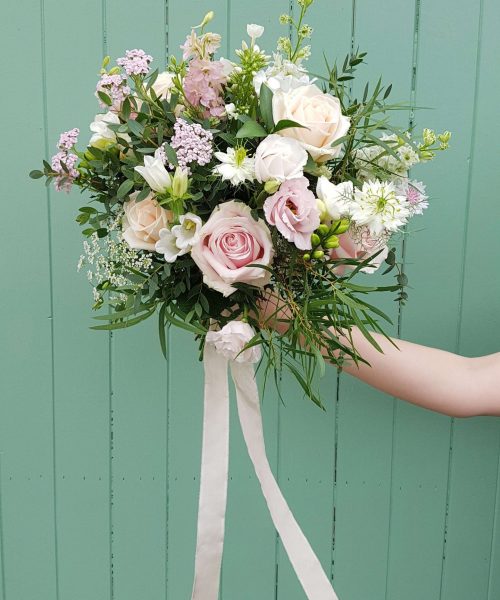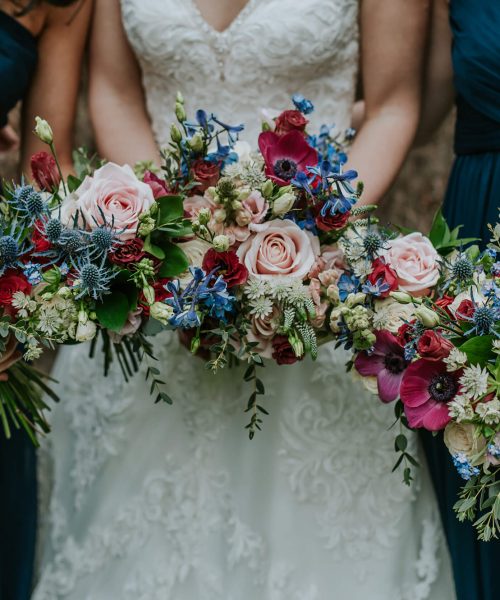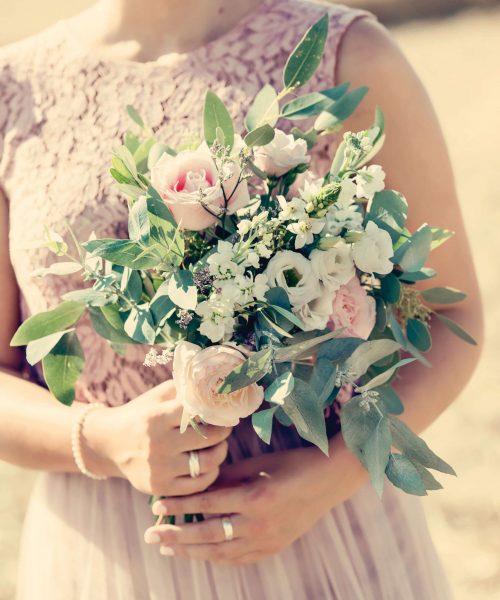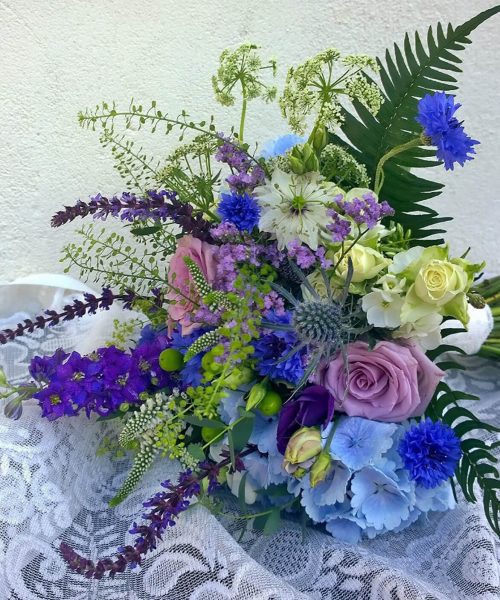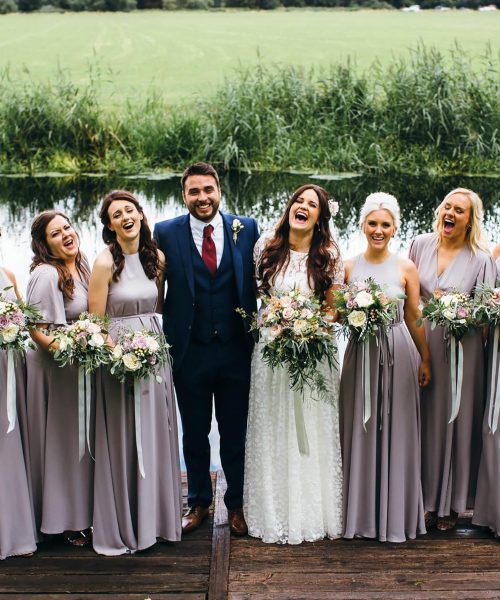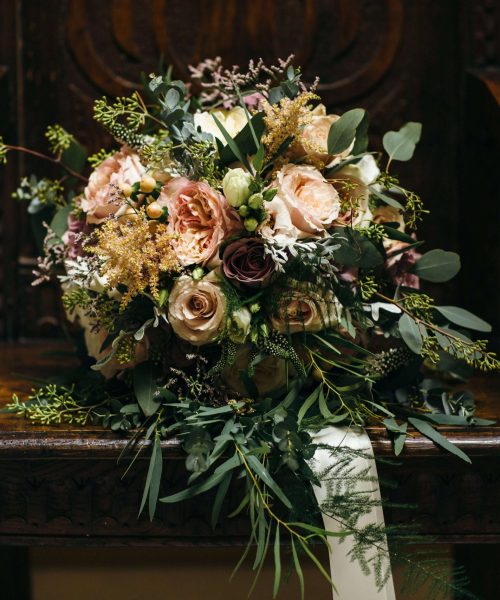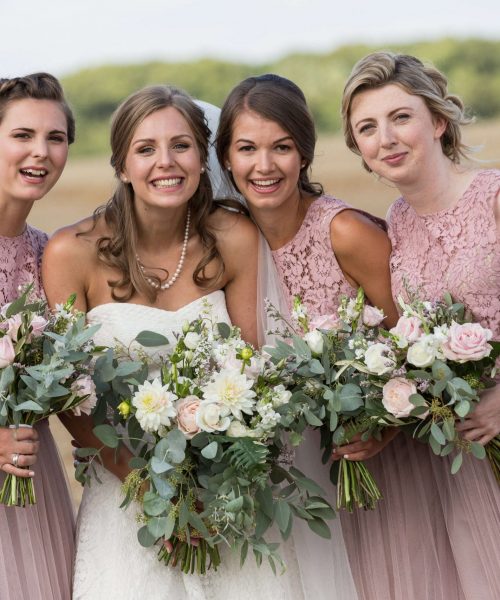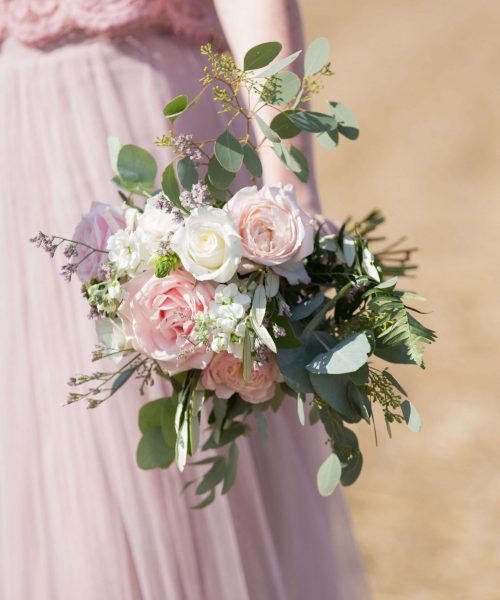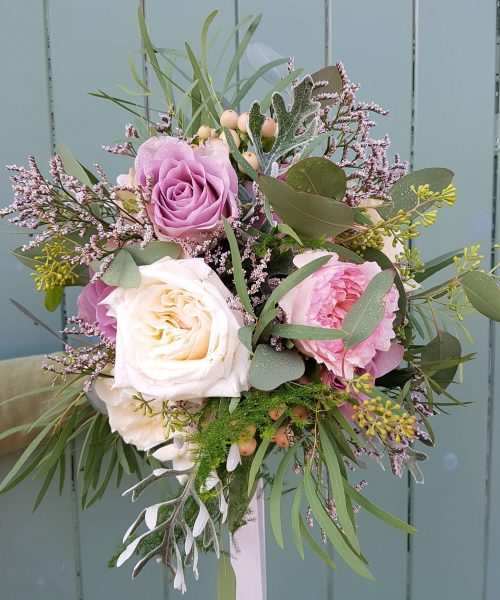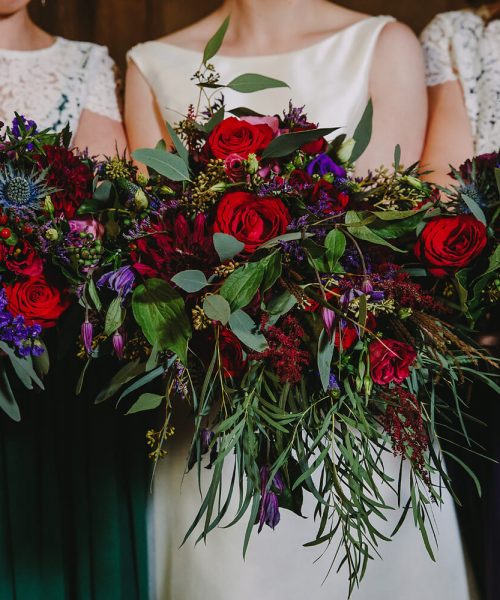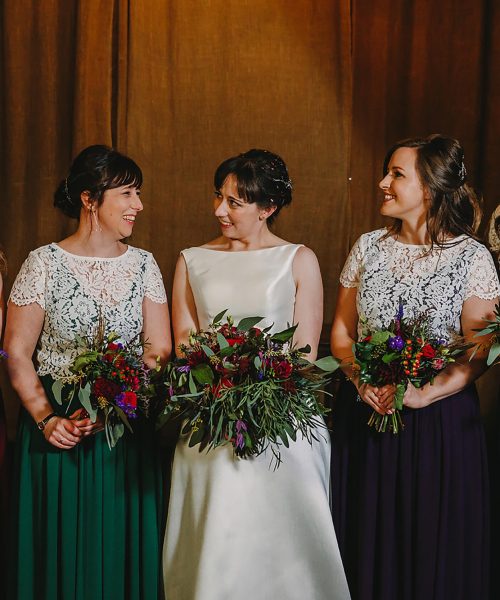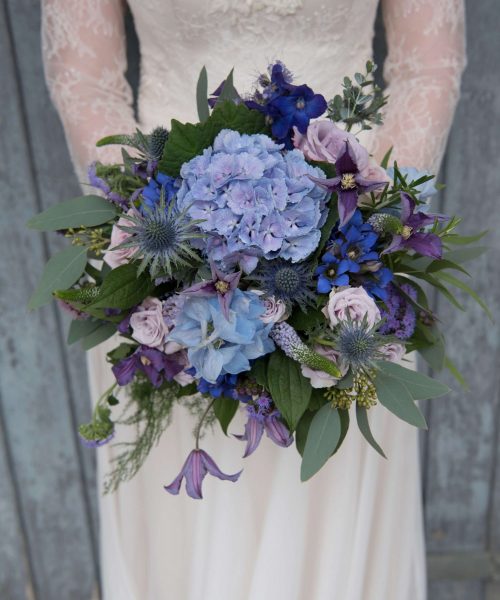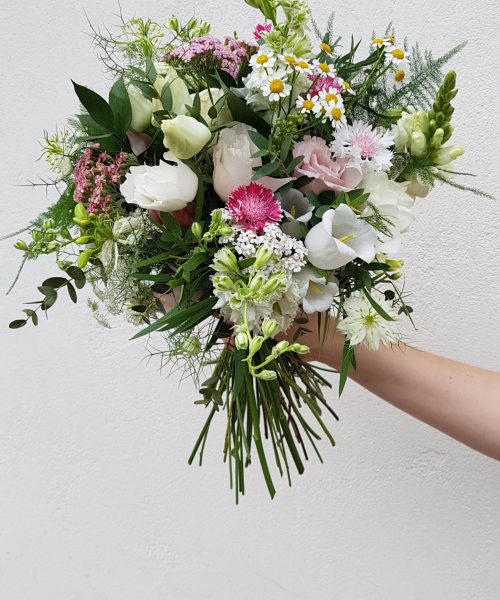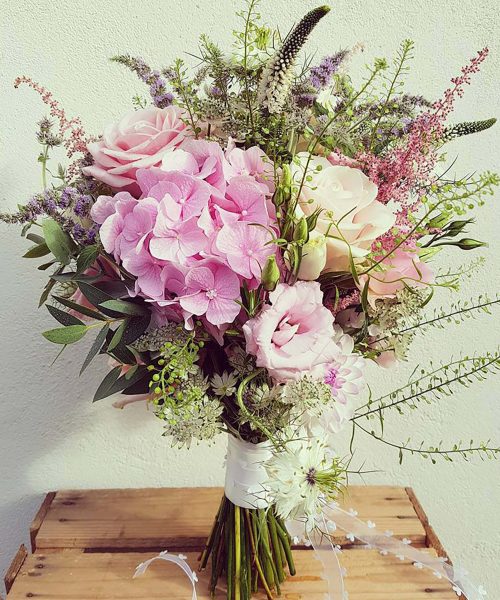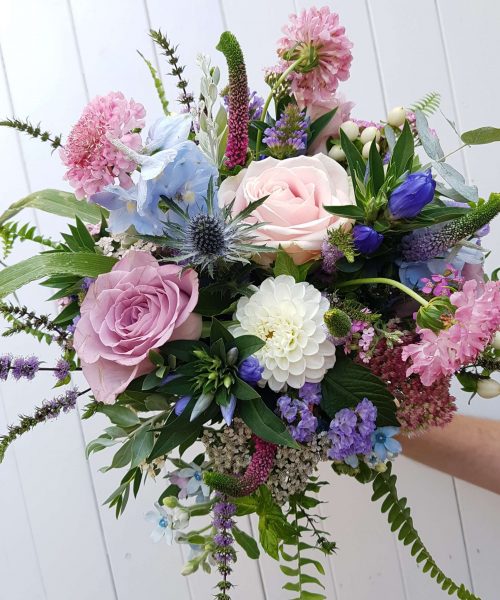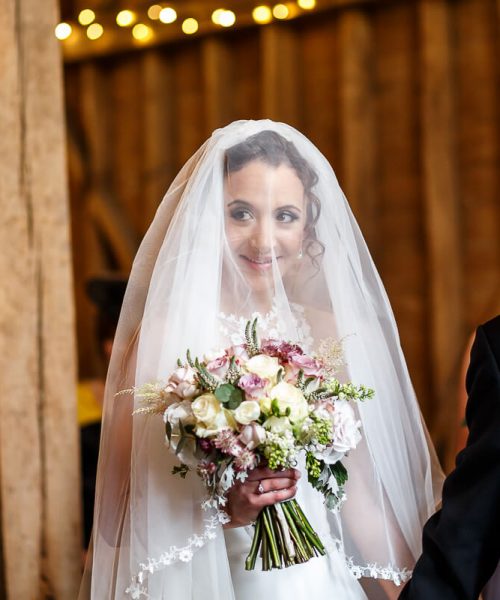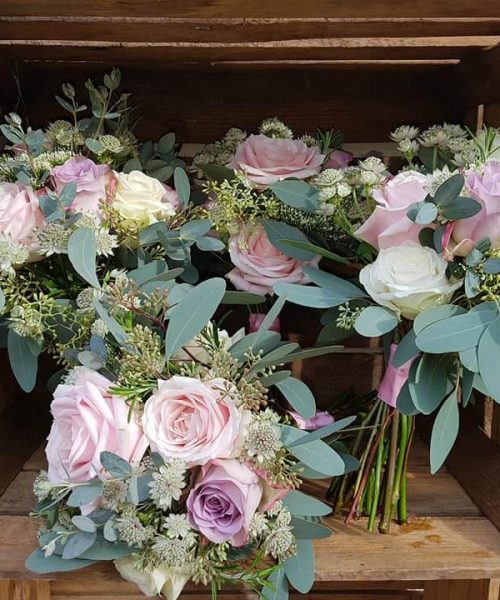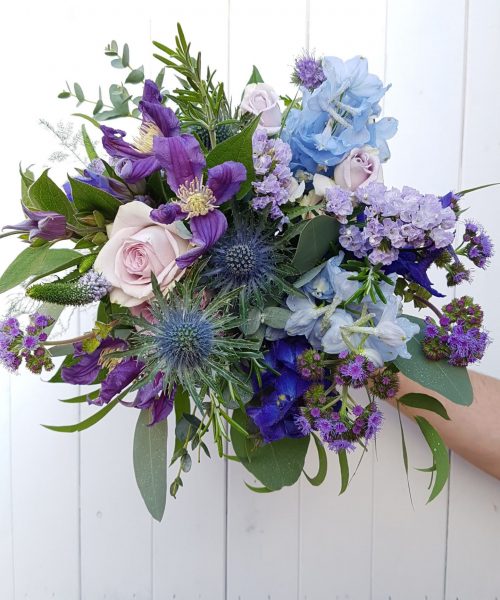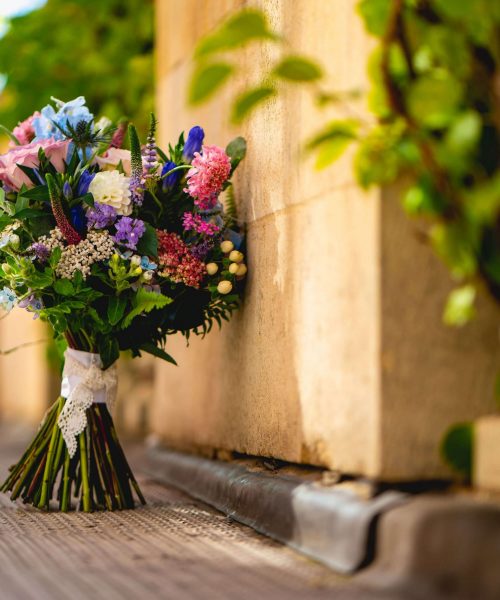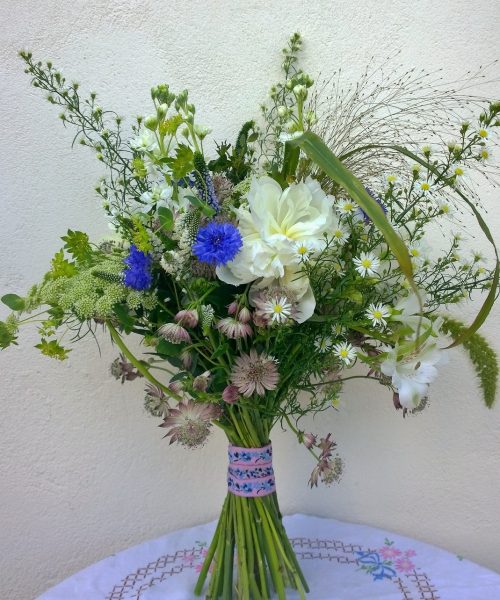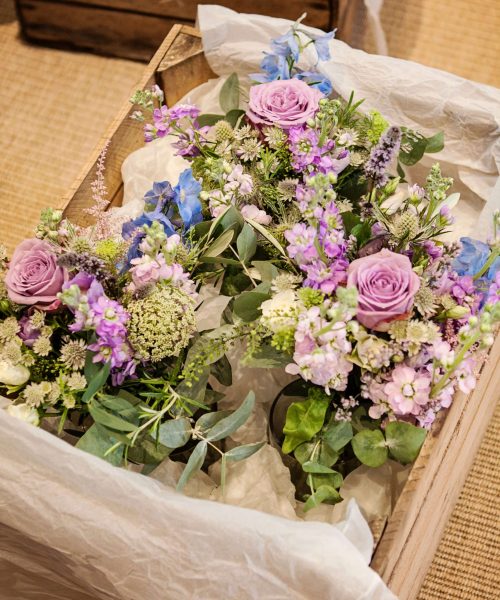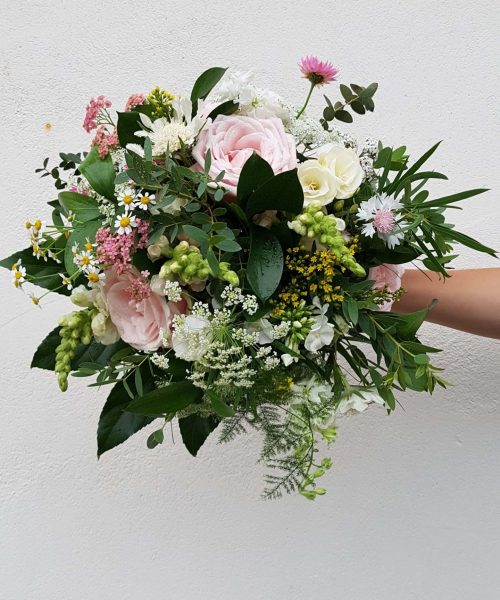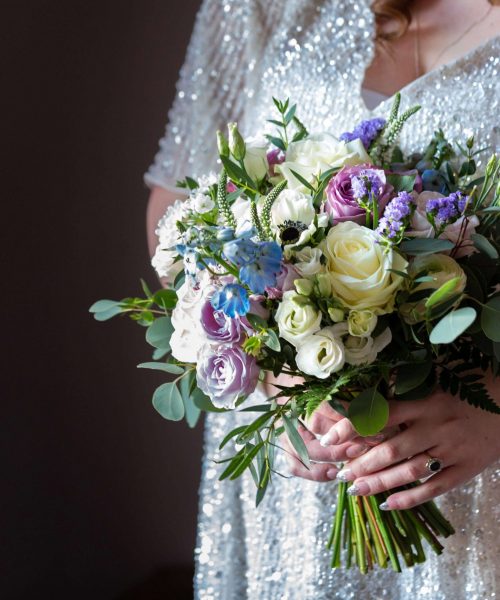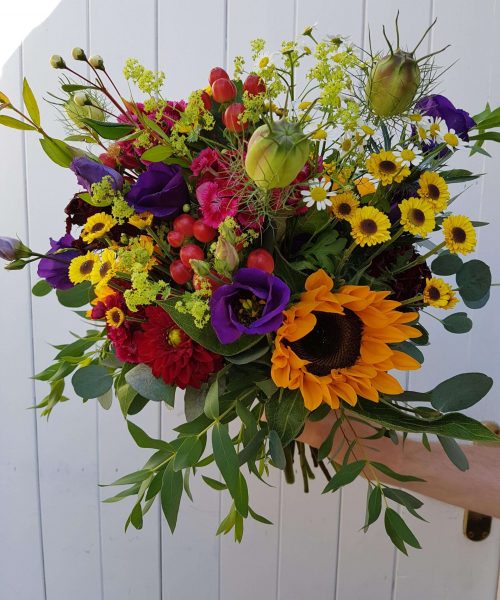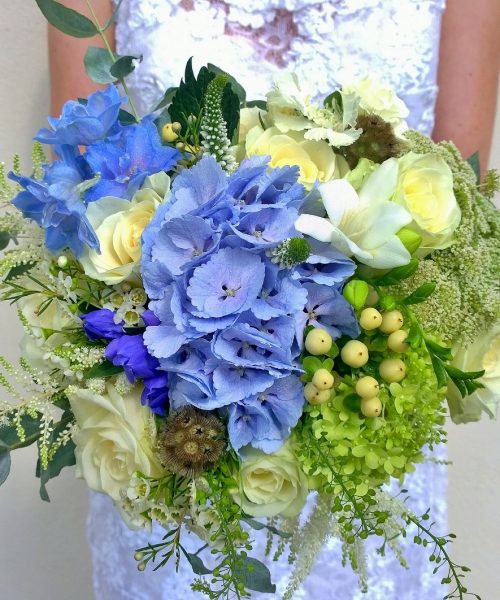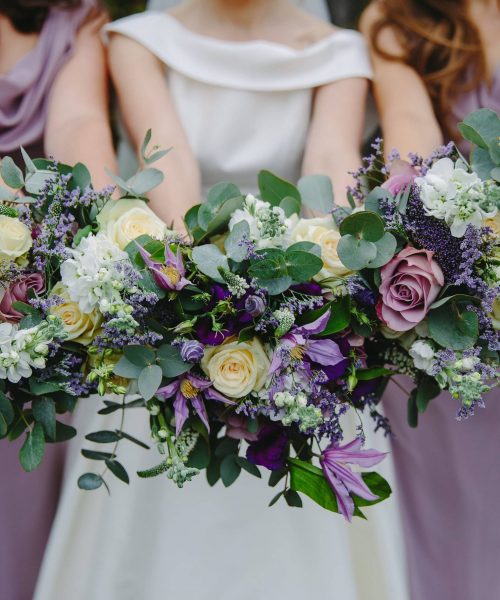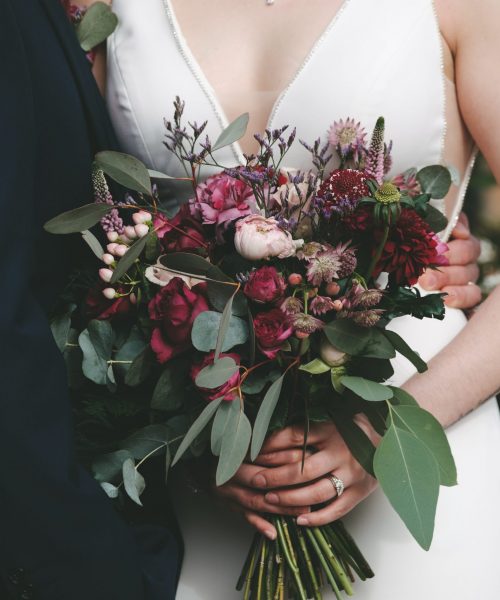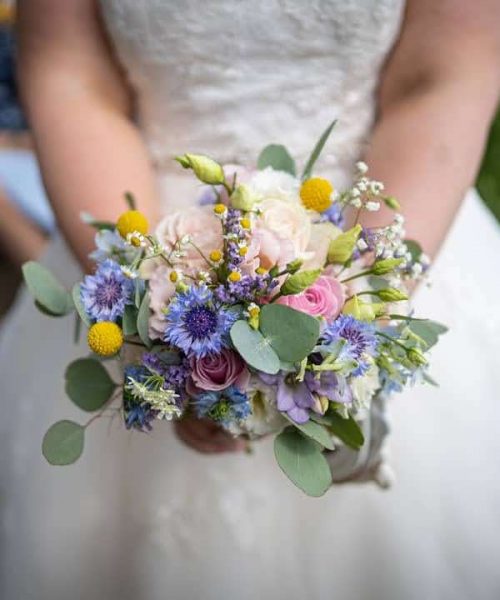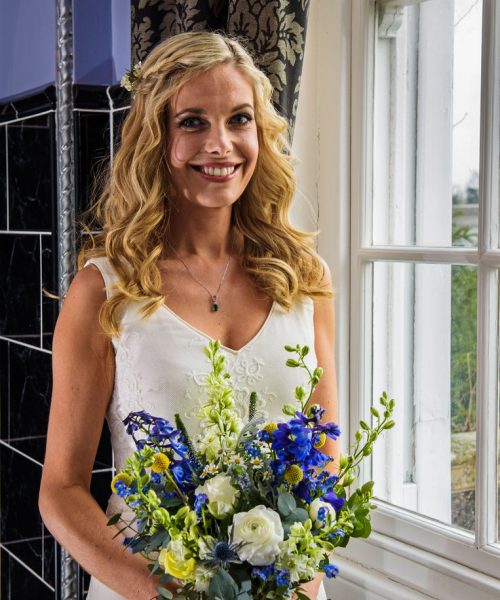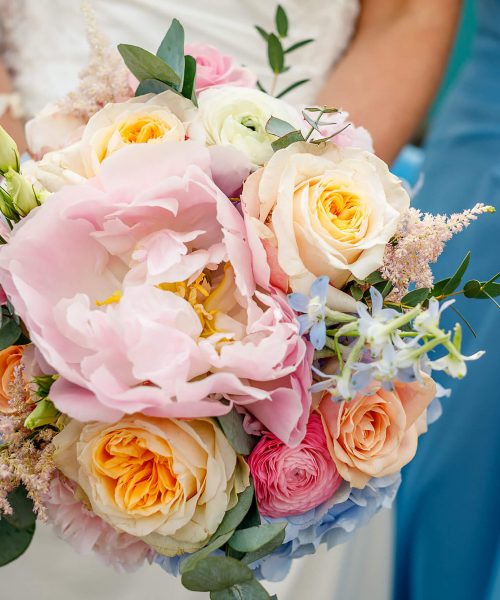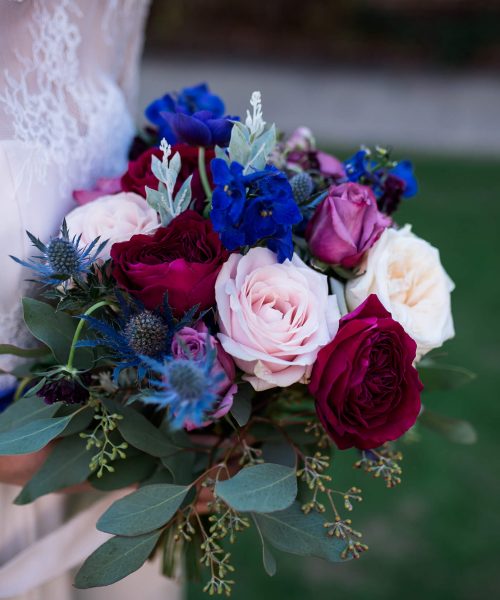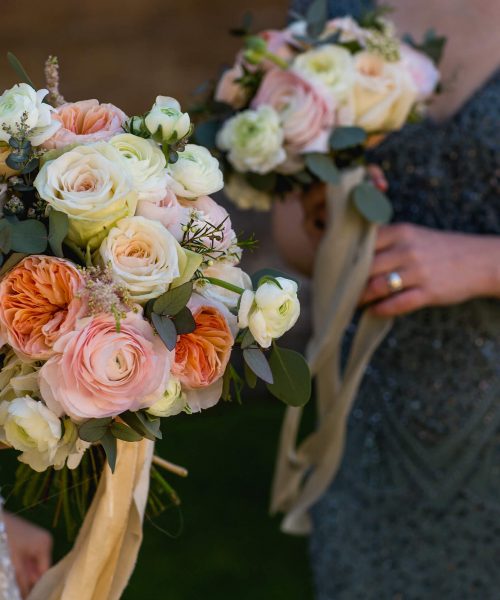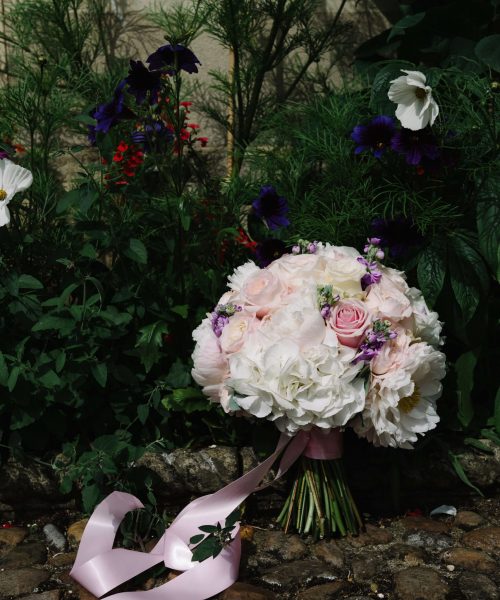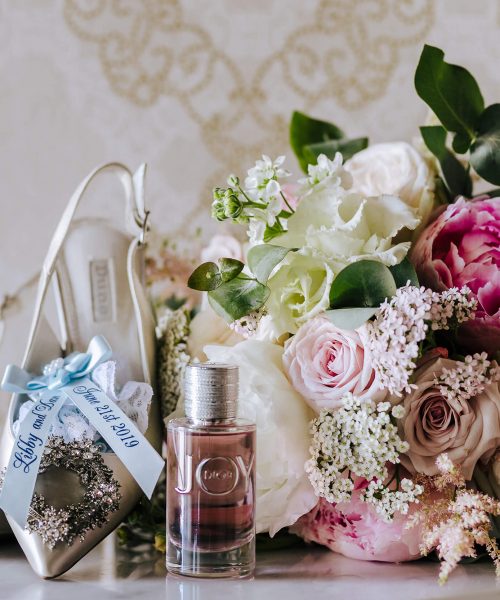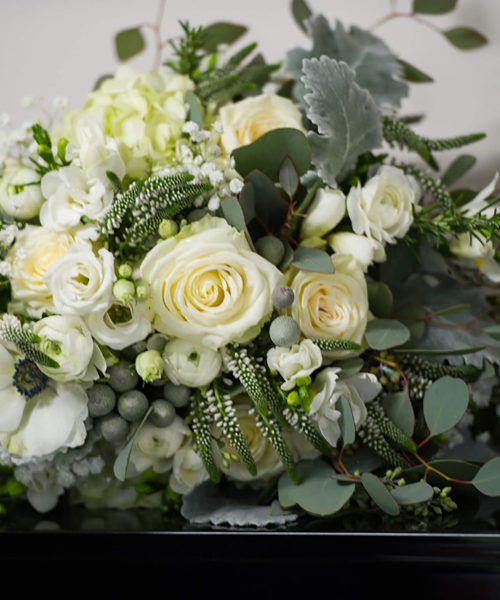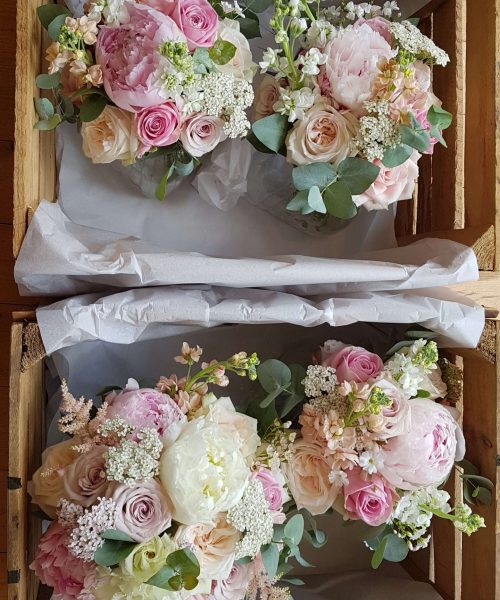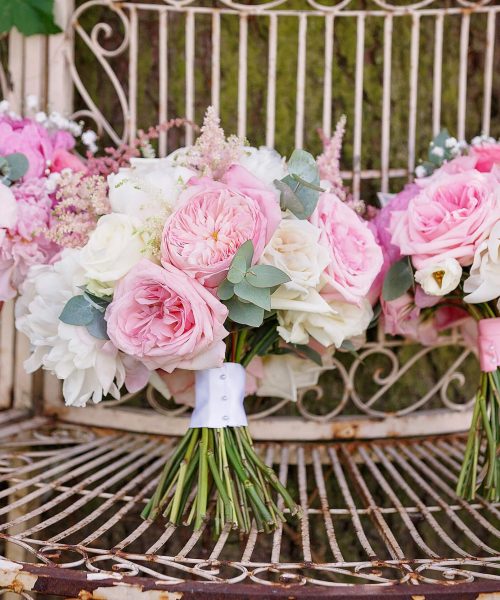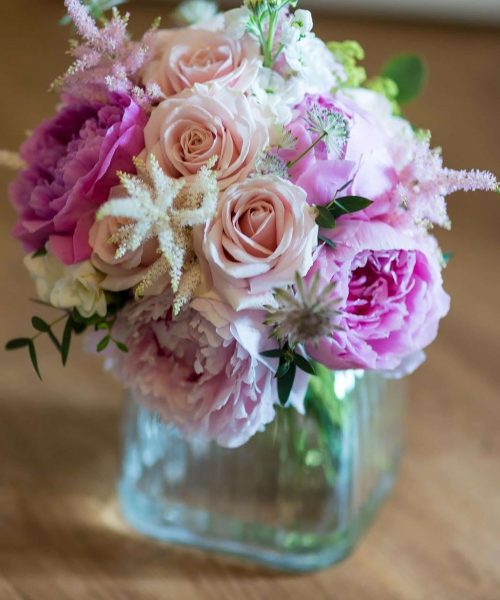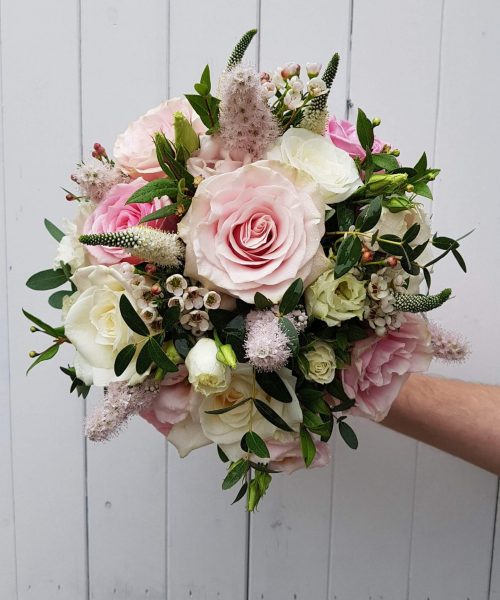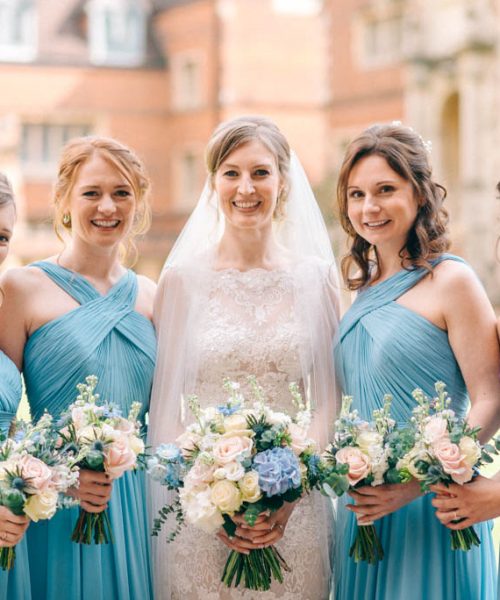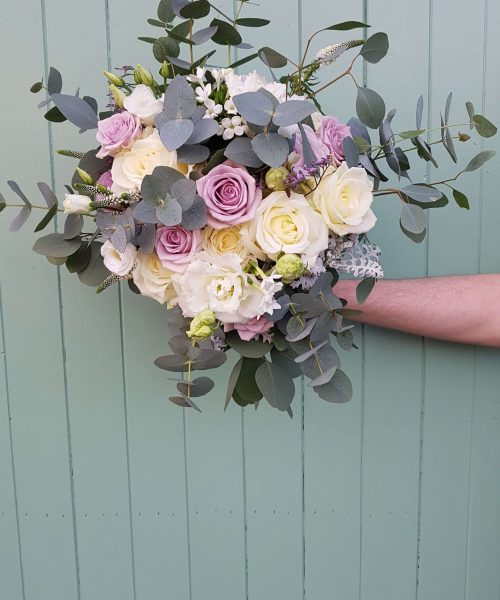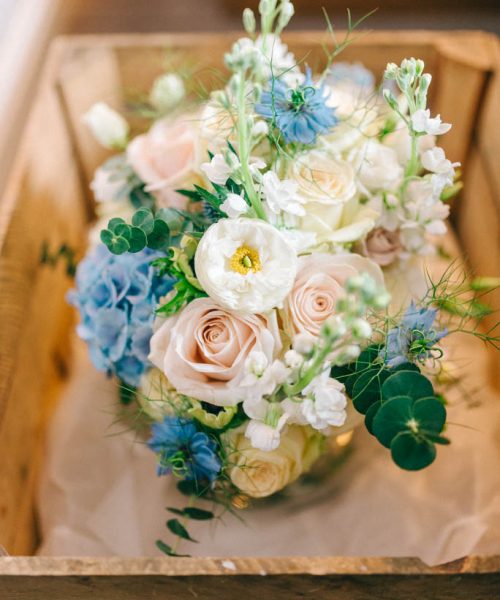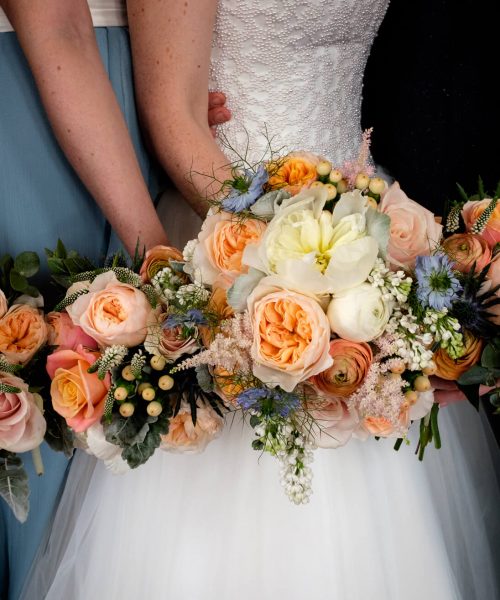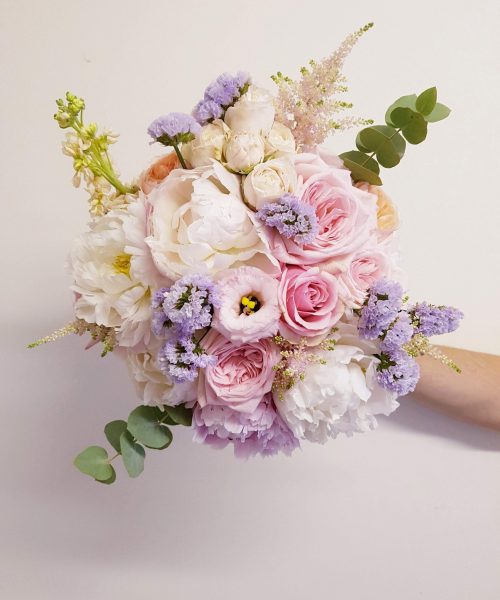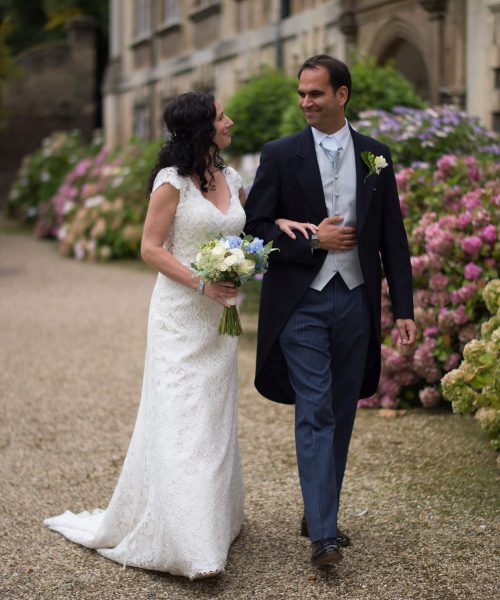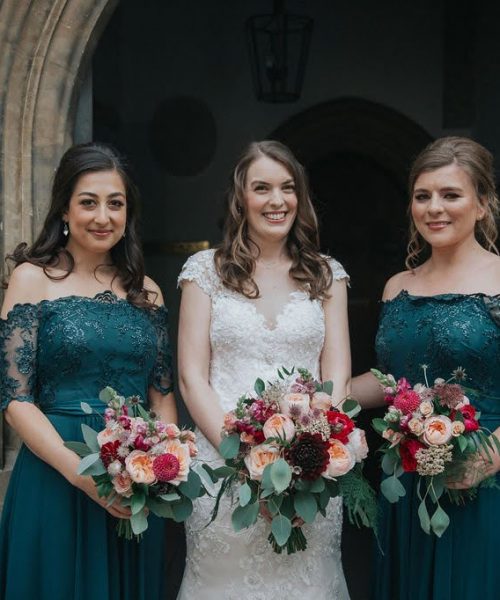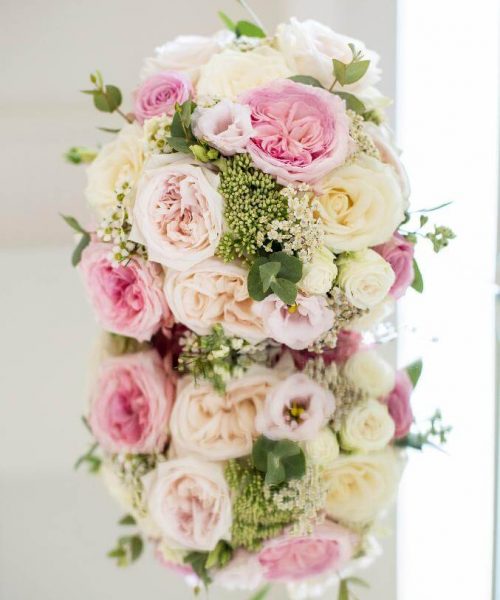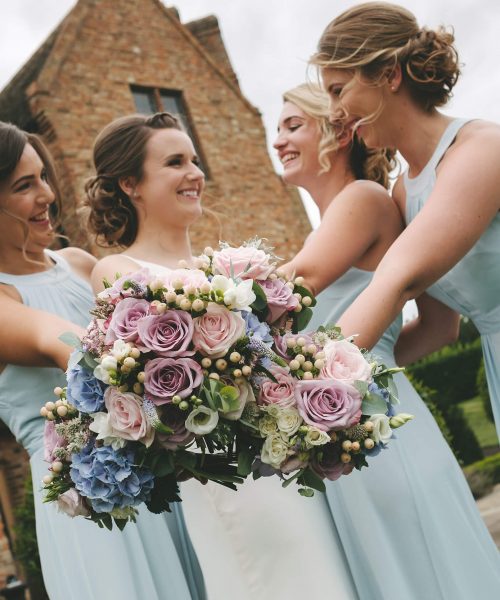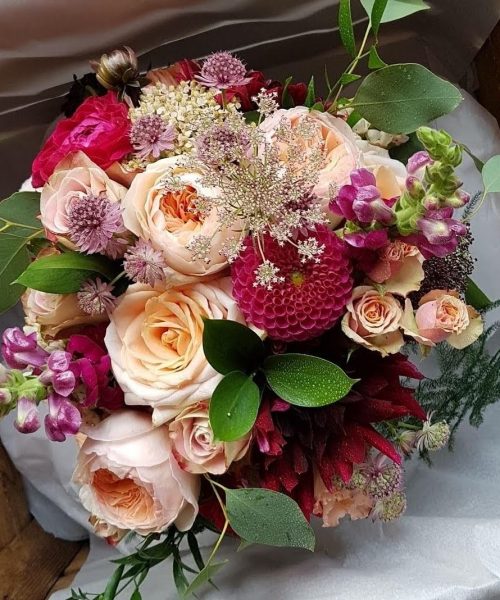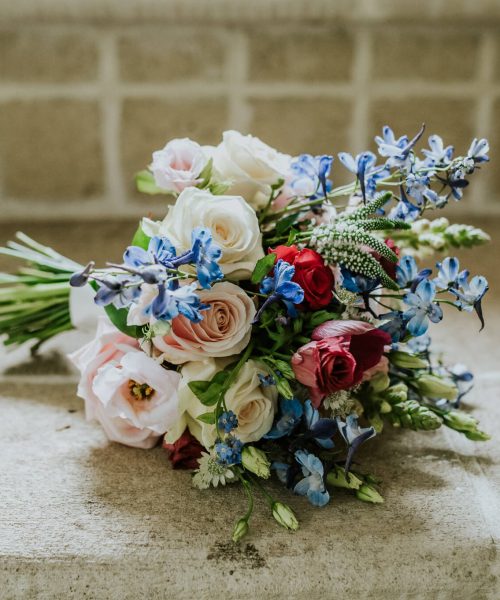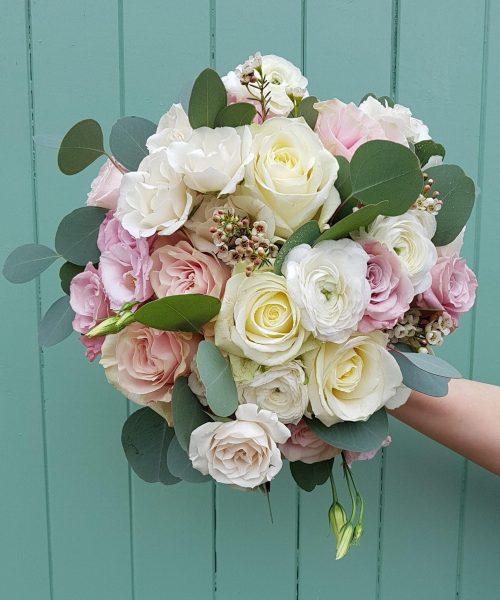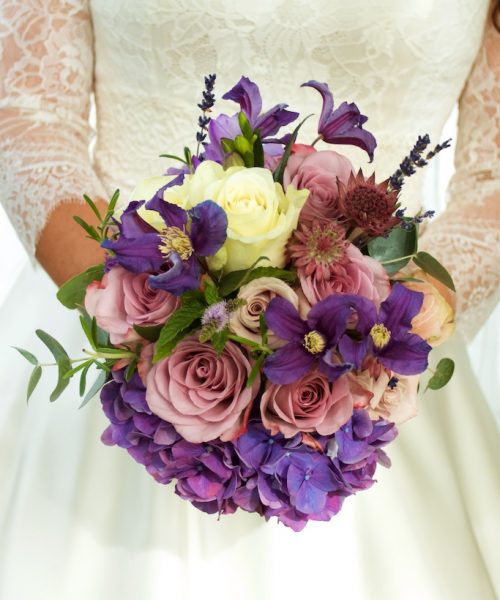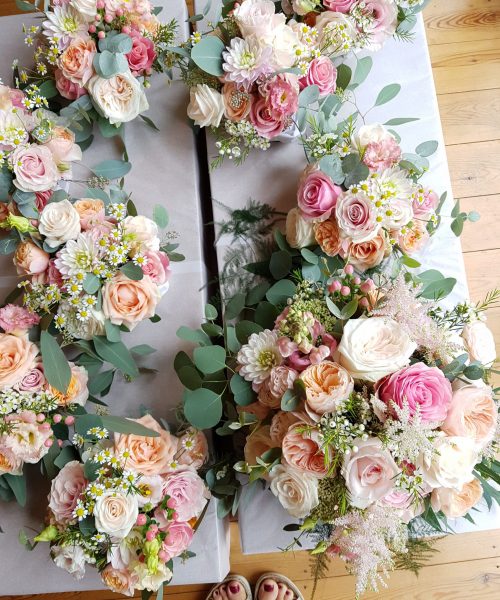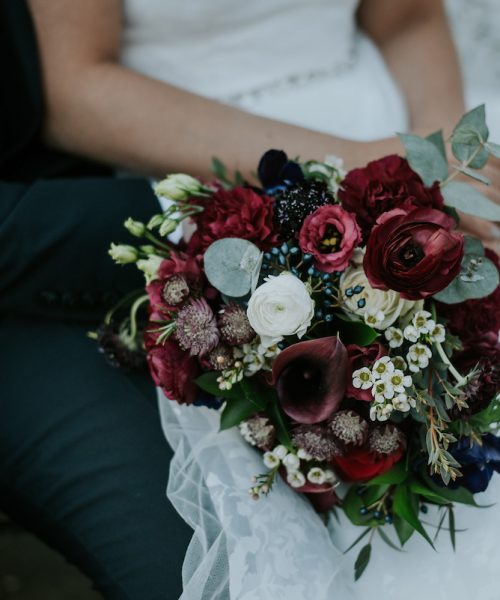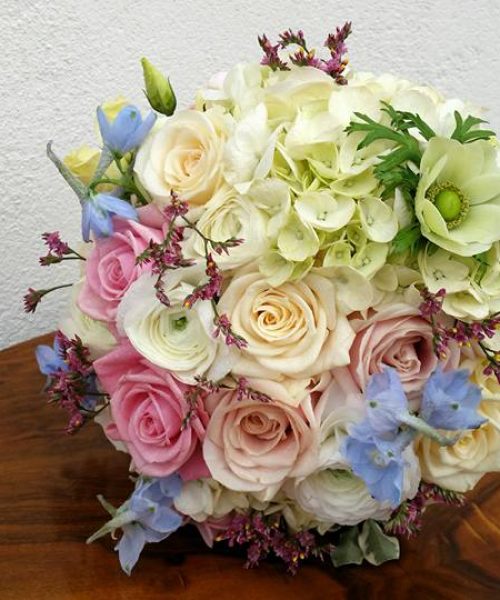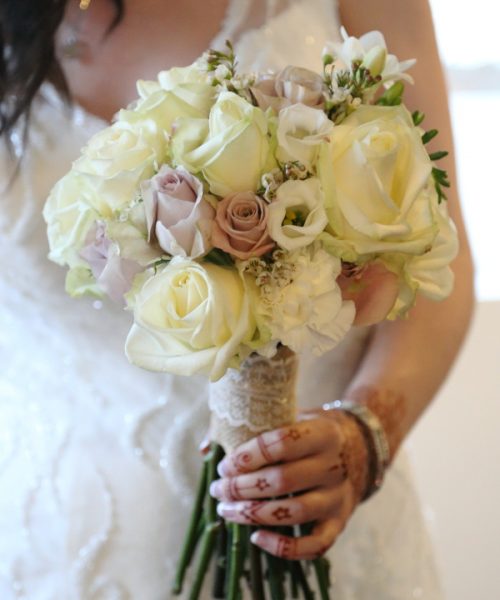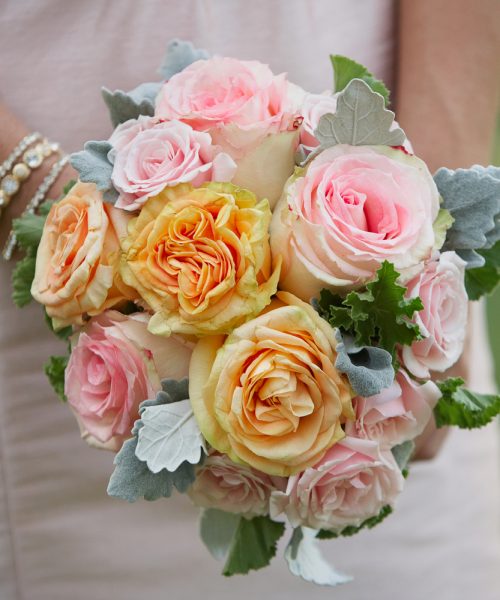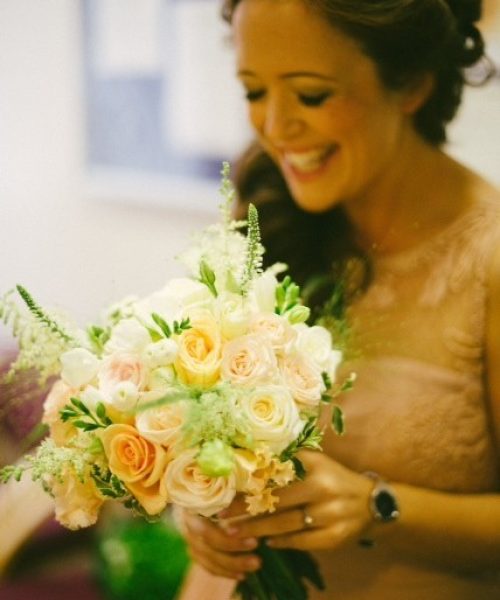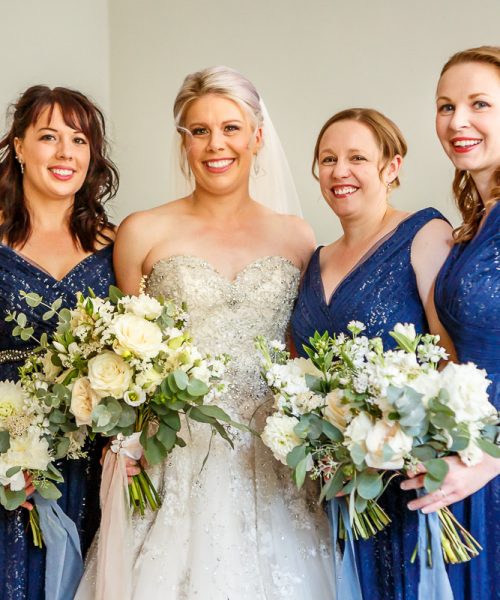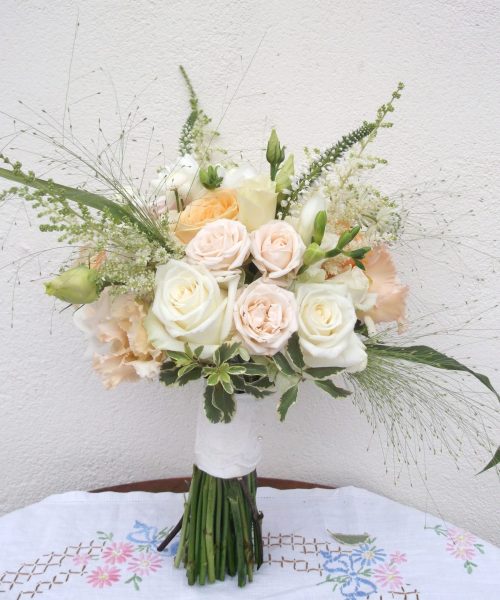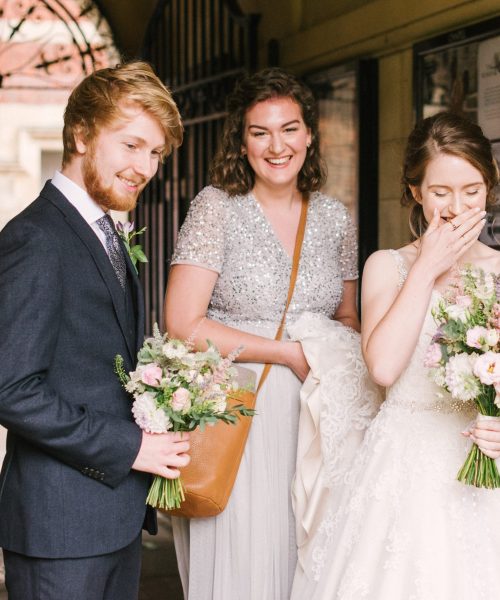 Elegant, timeless & perfectly eternal.
For the contemporary bride who likes sculpted shapes & forms & a cleaner cut look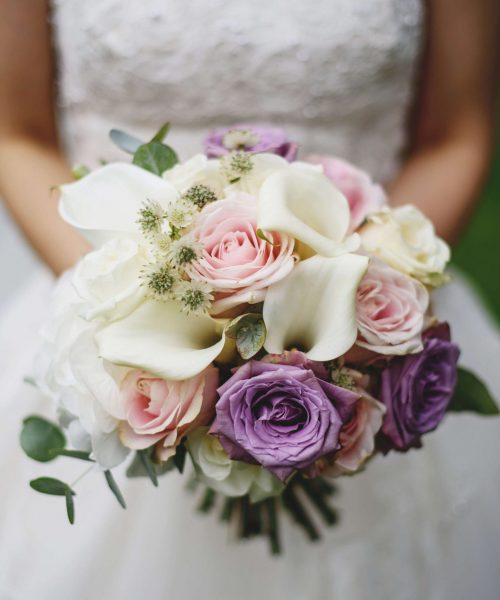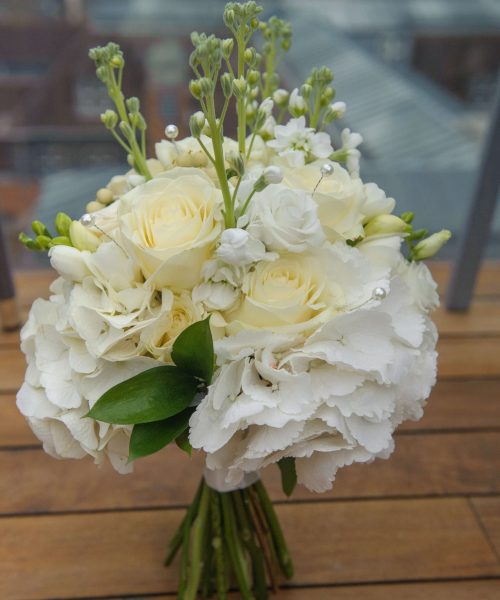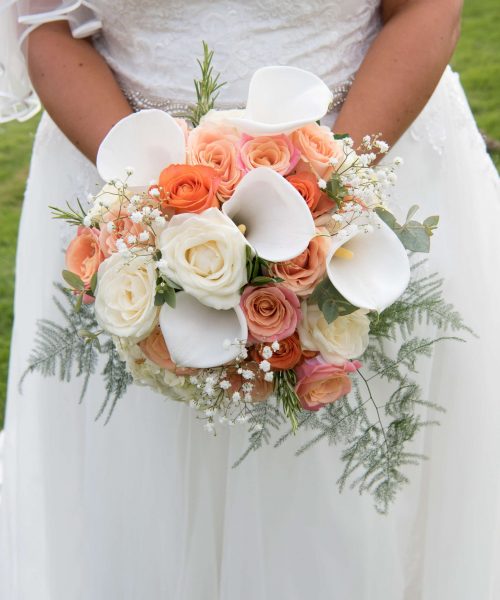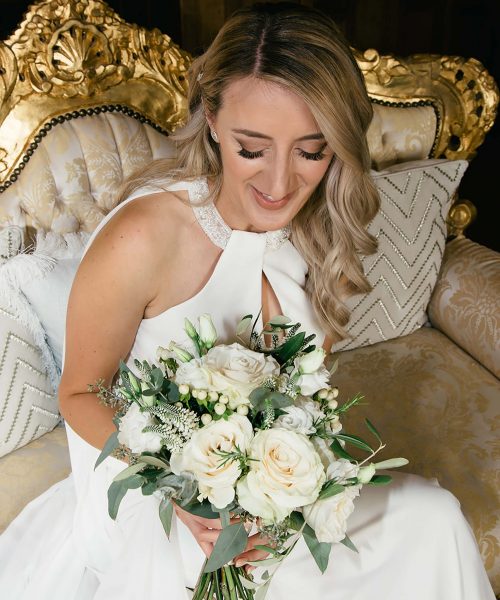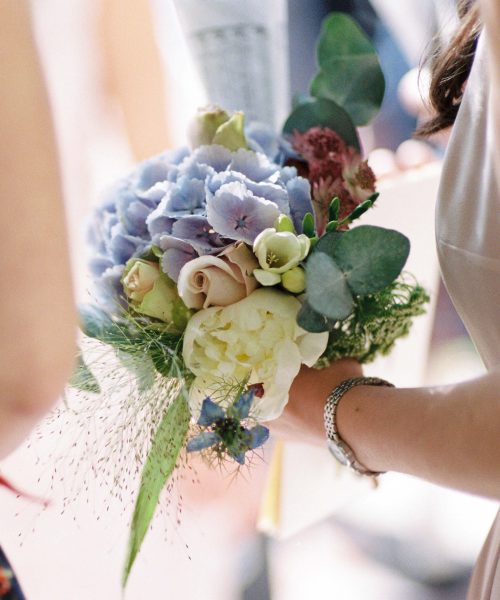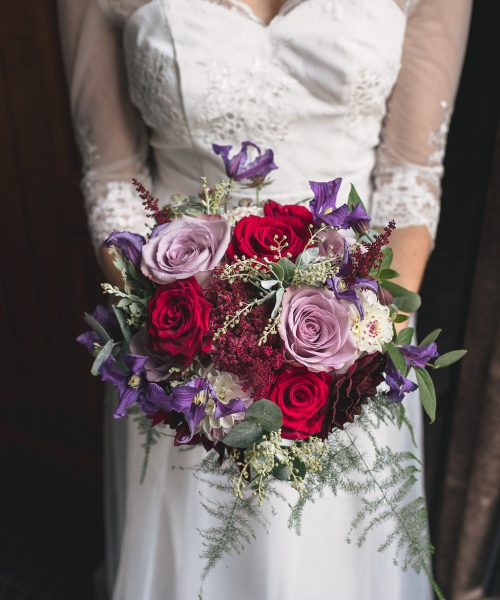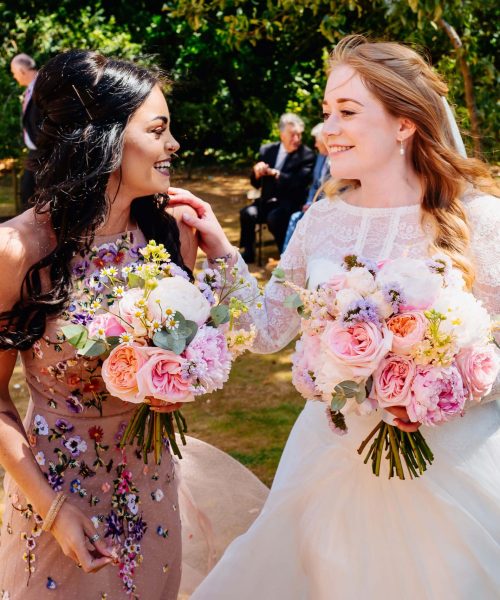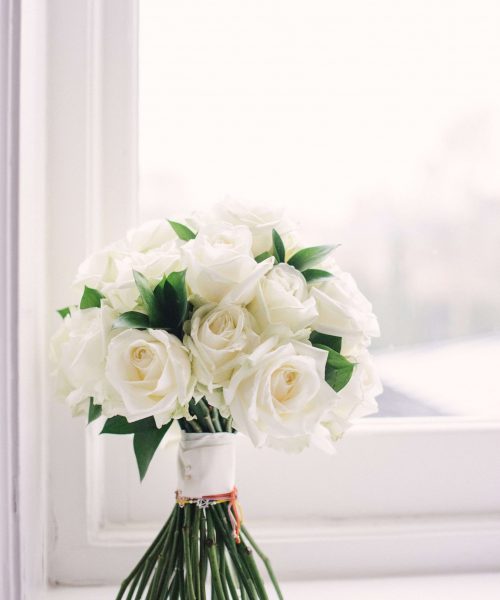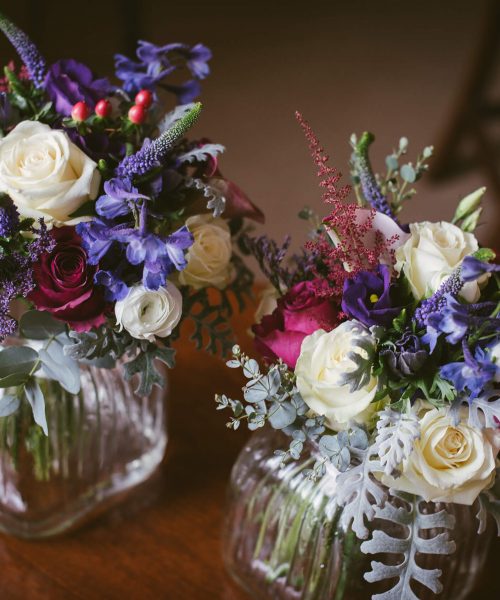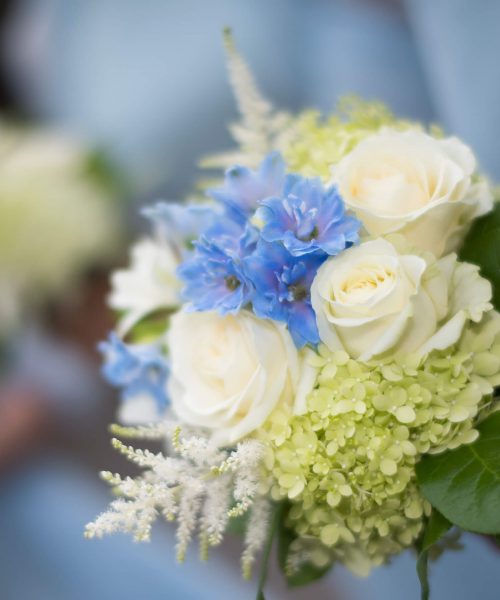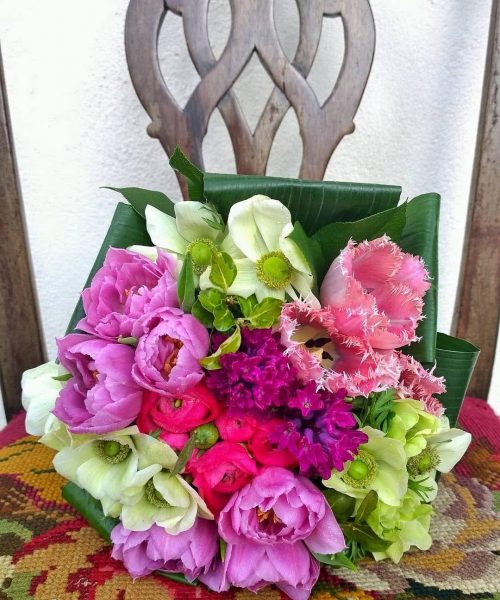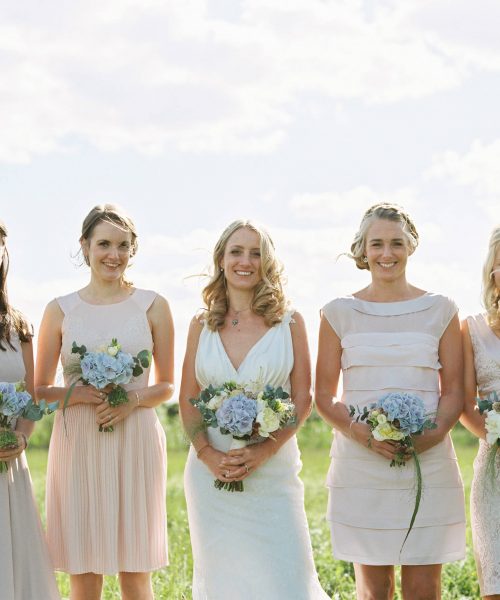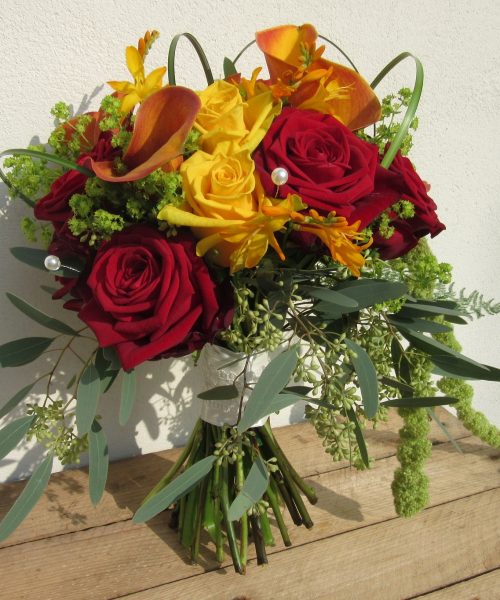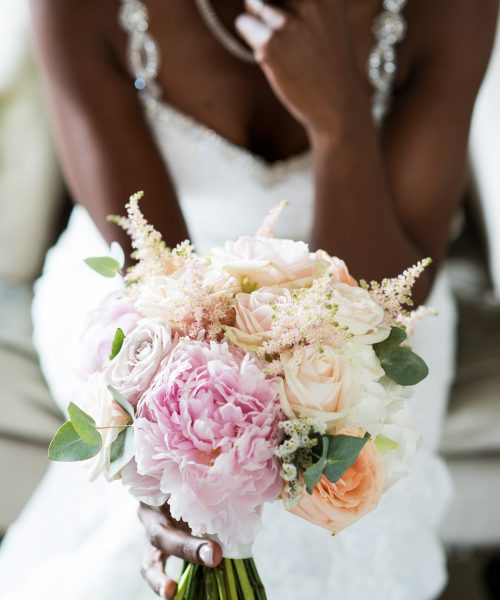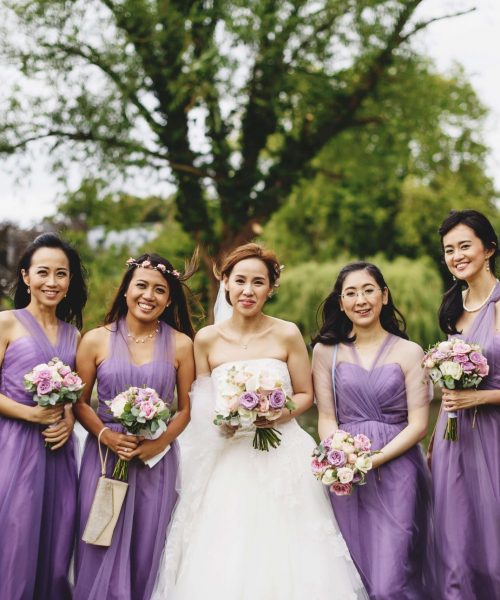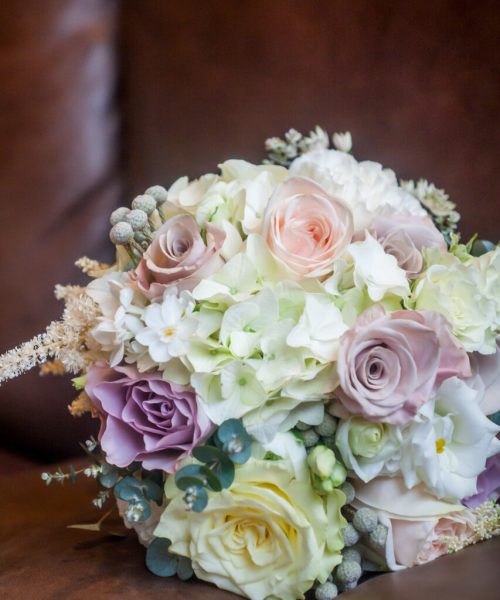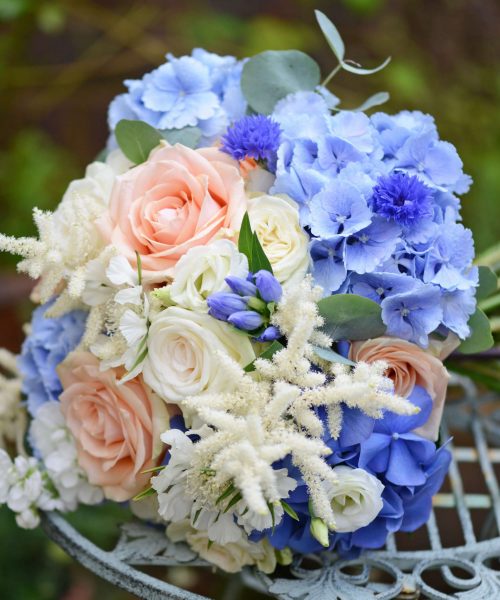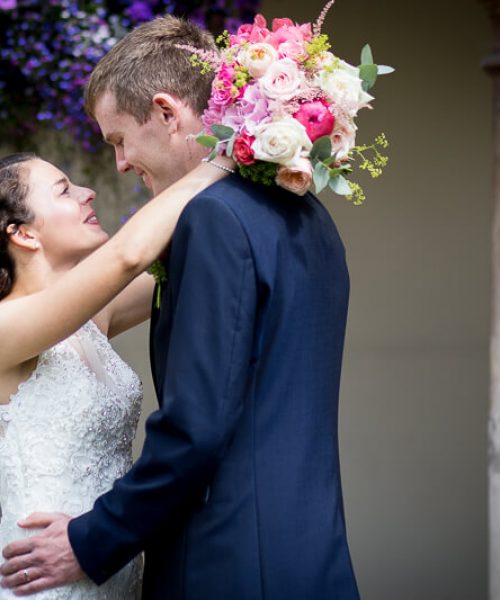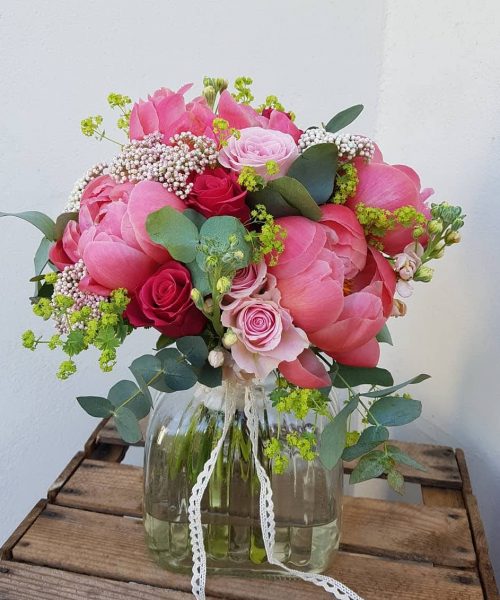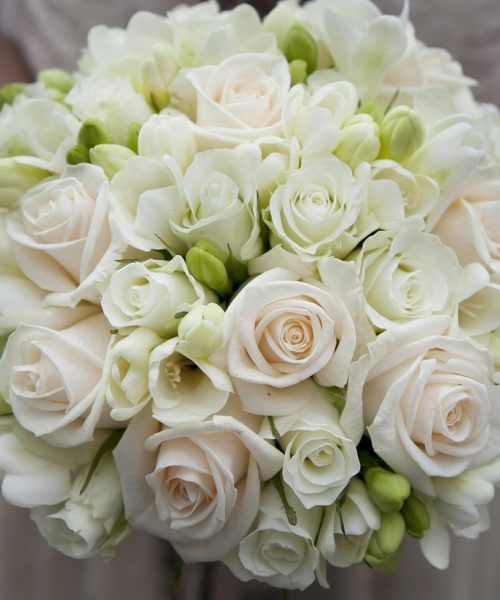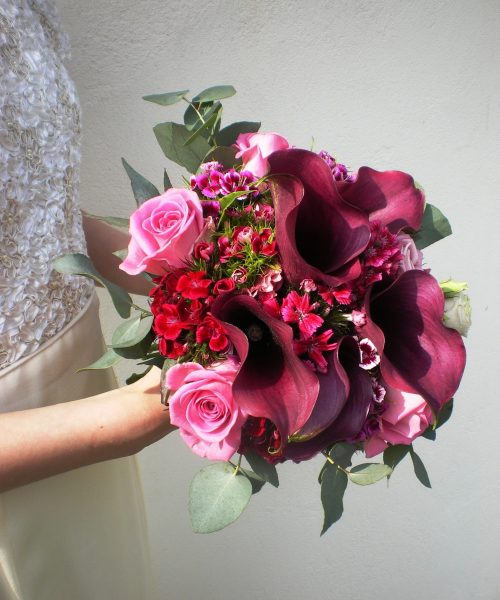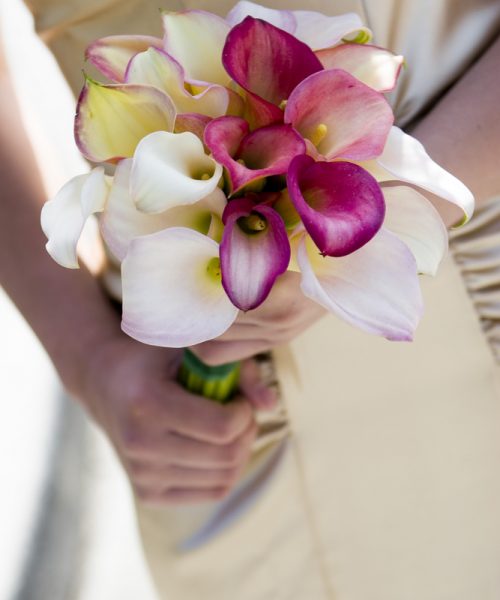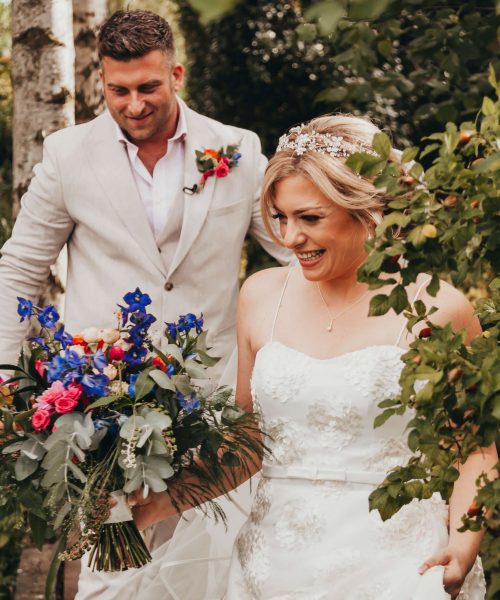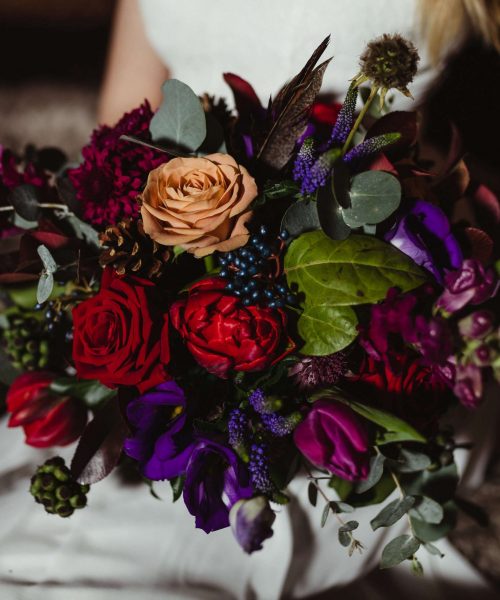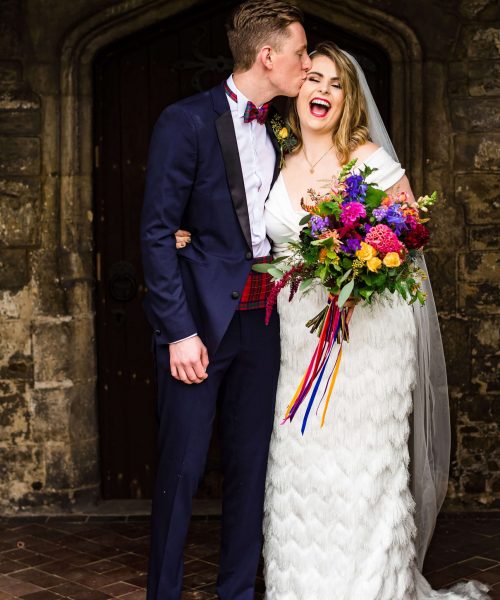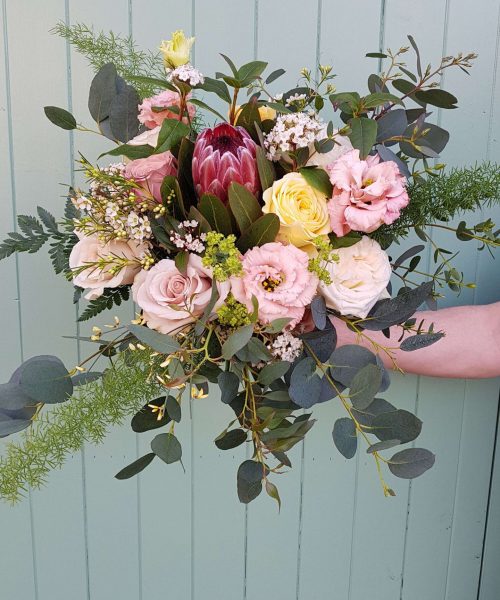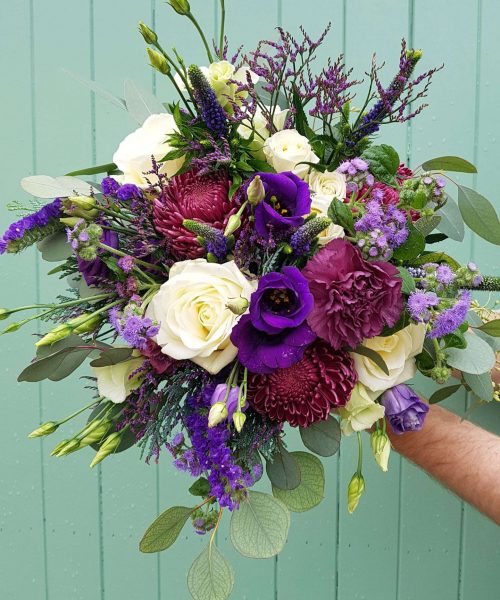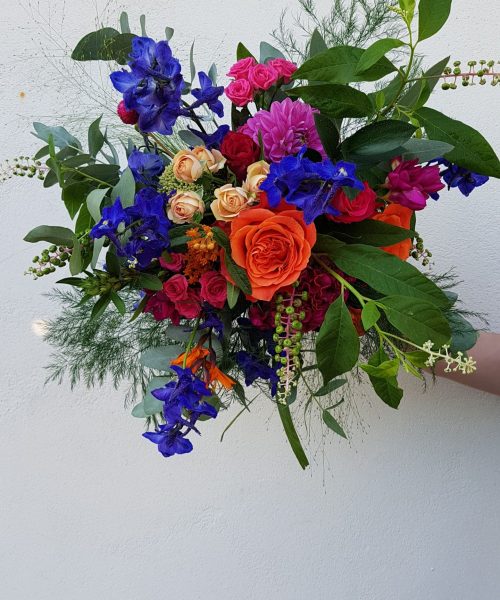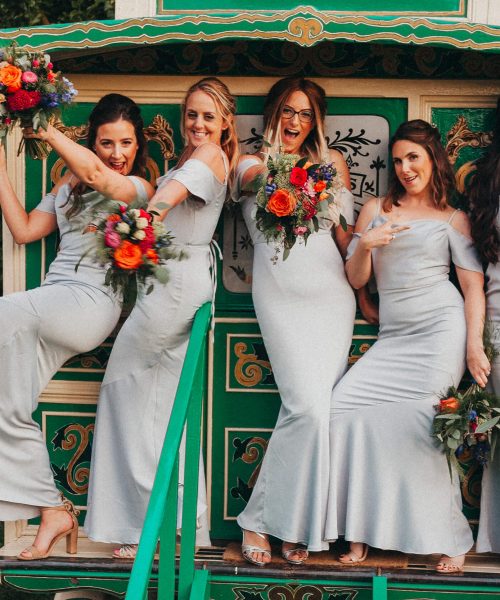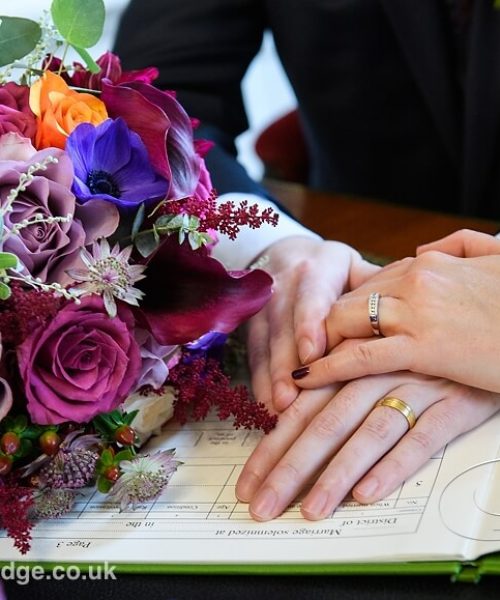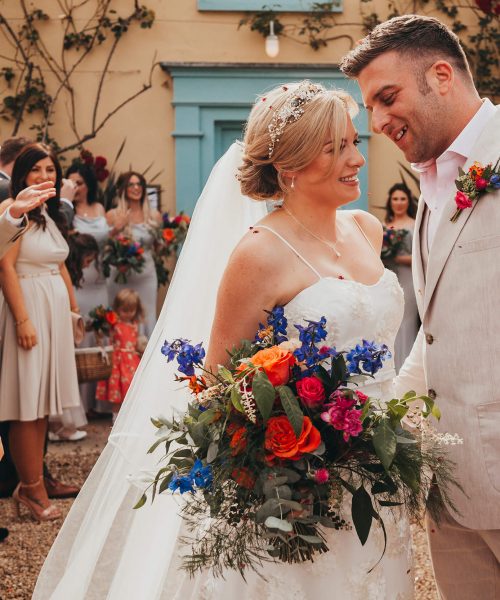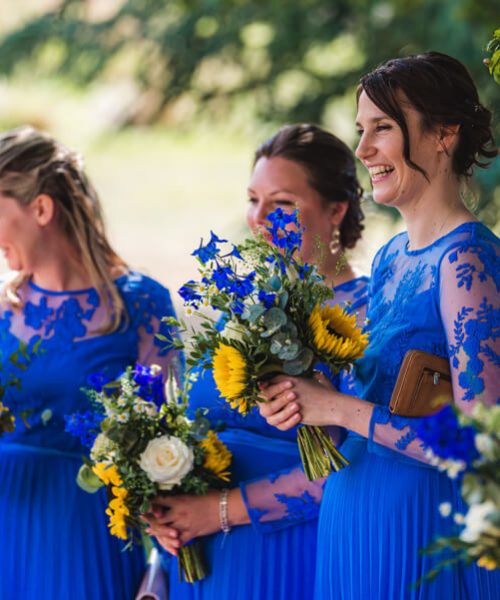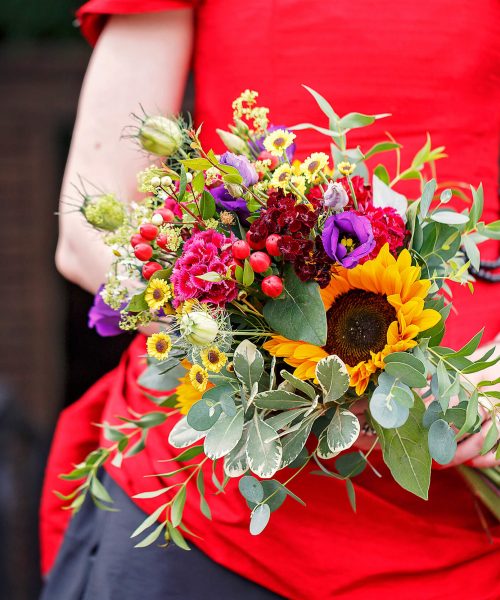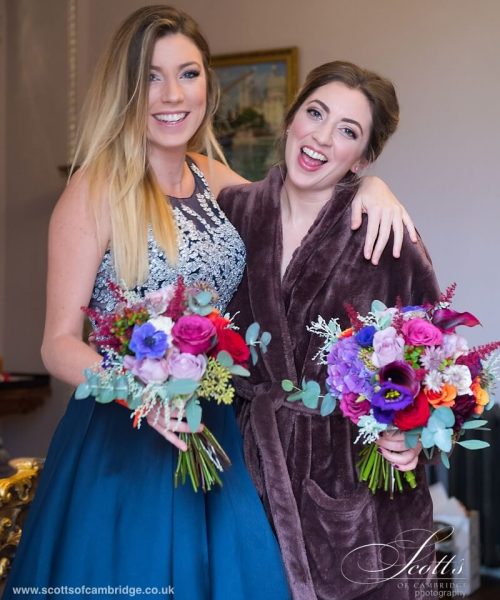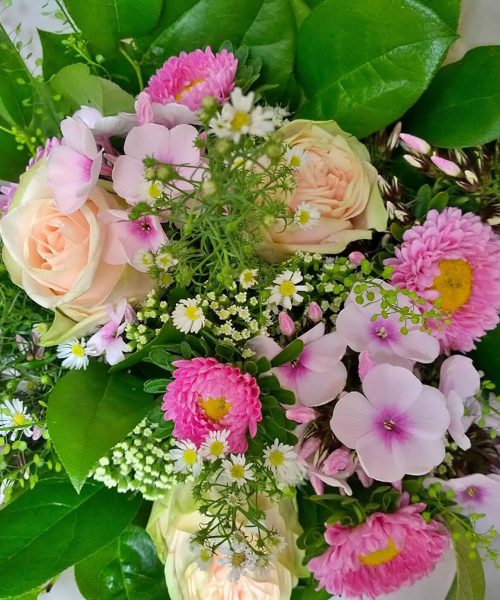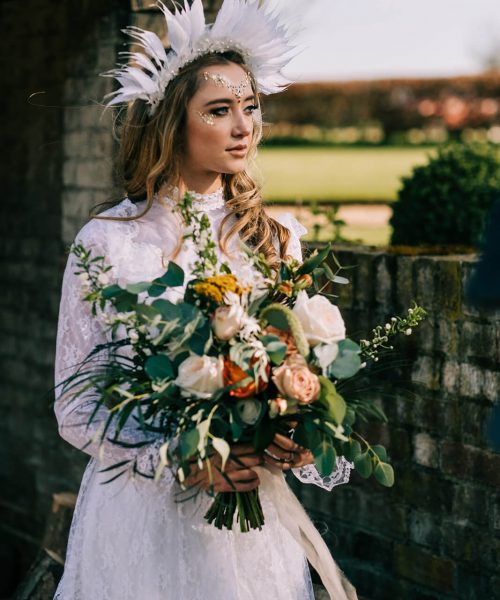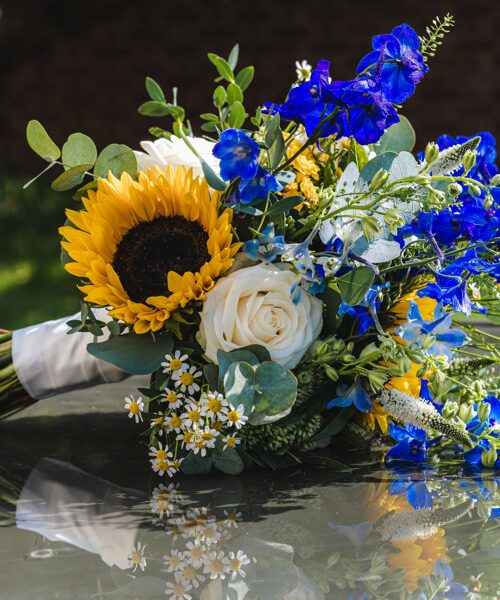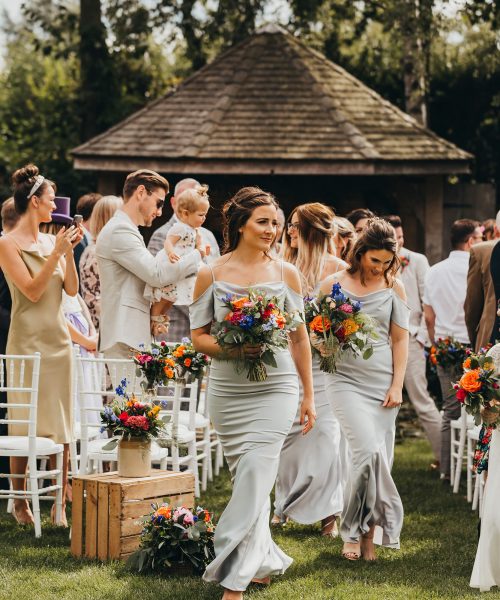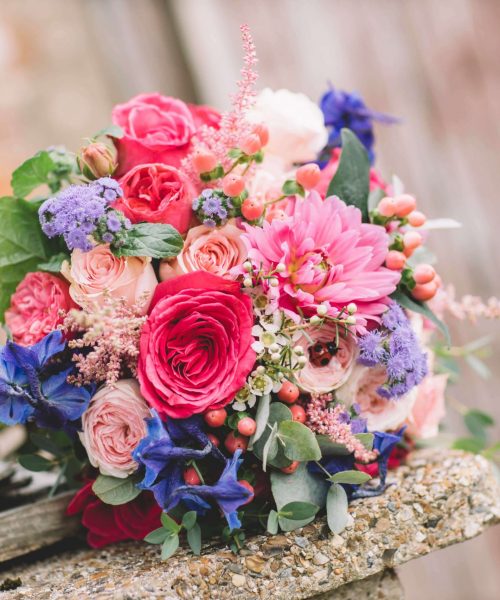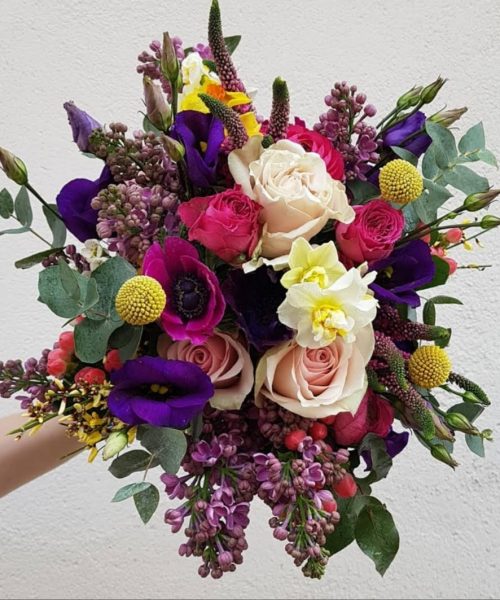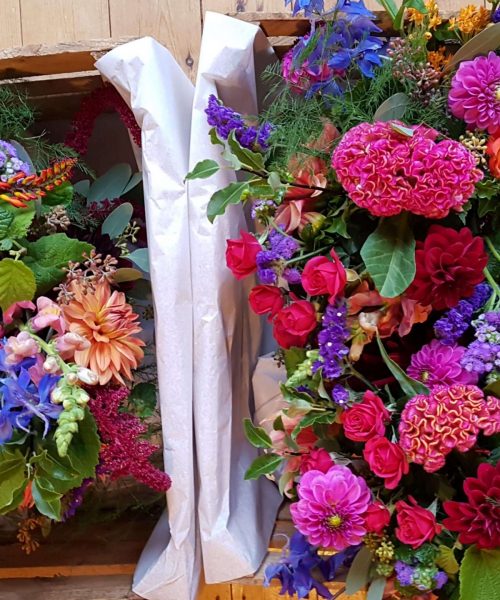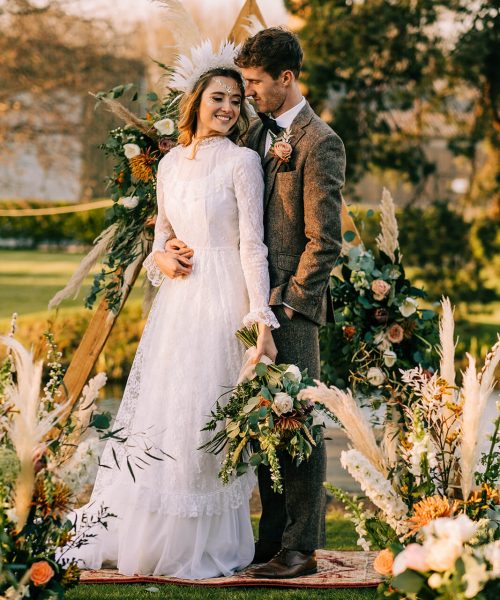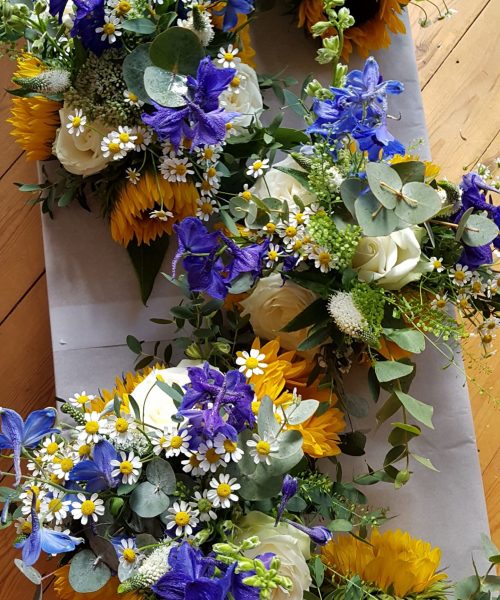 Statement florals with a fun feel – bold, colourful & inventive!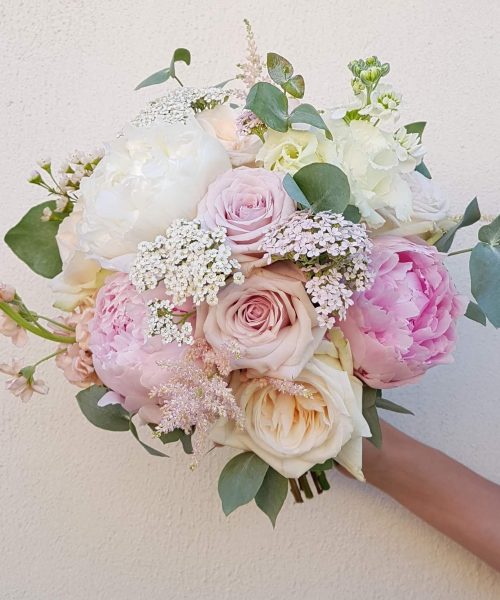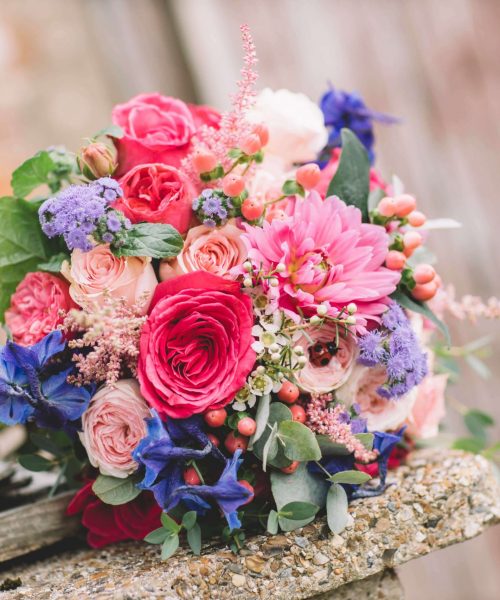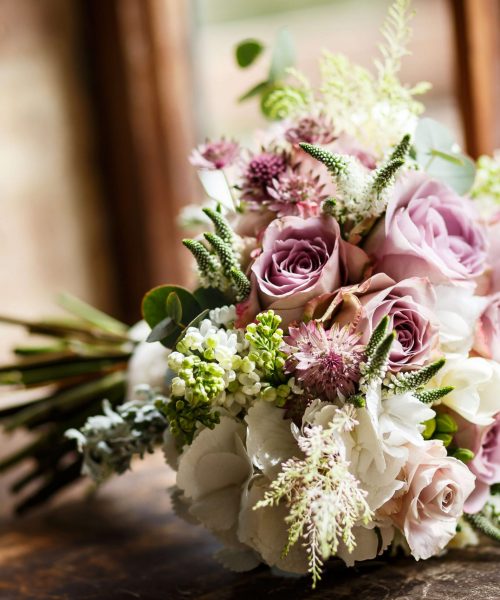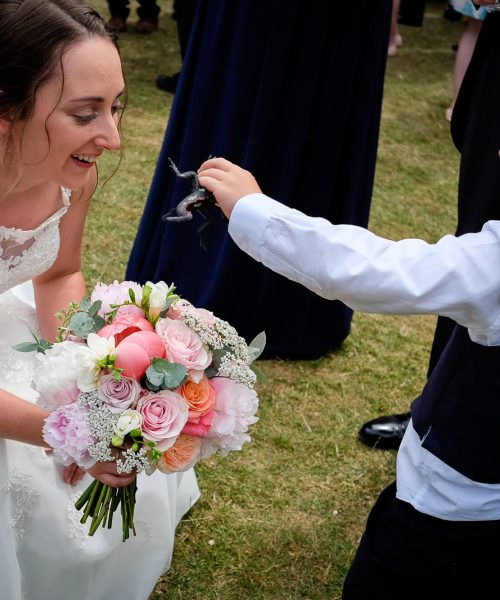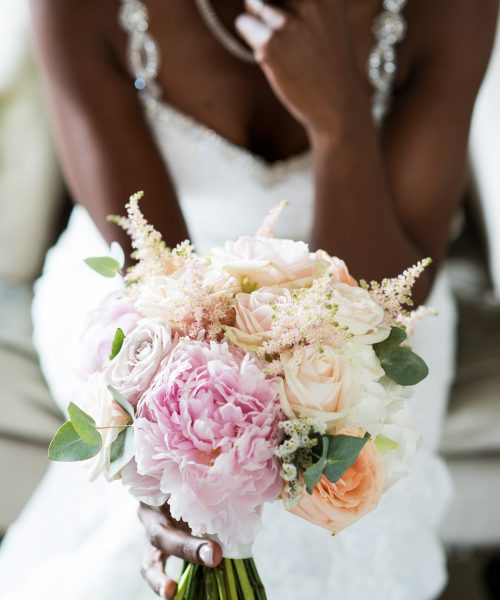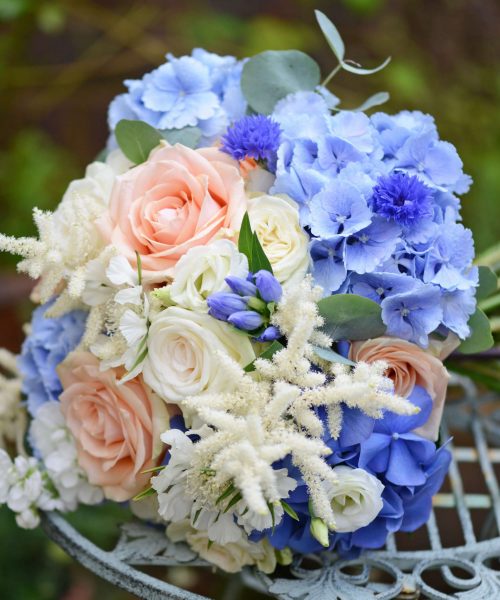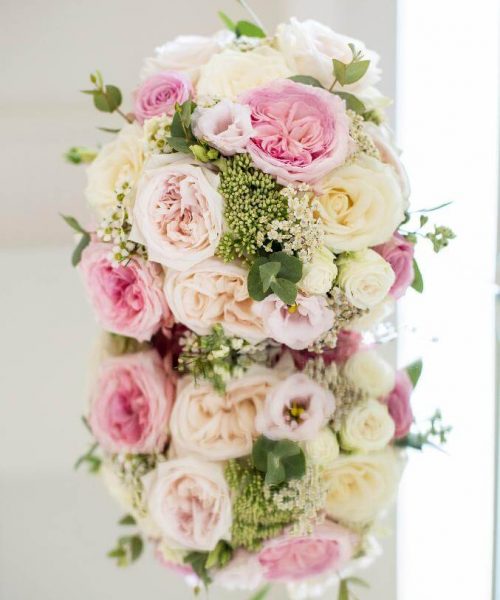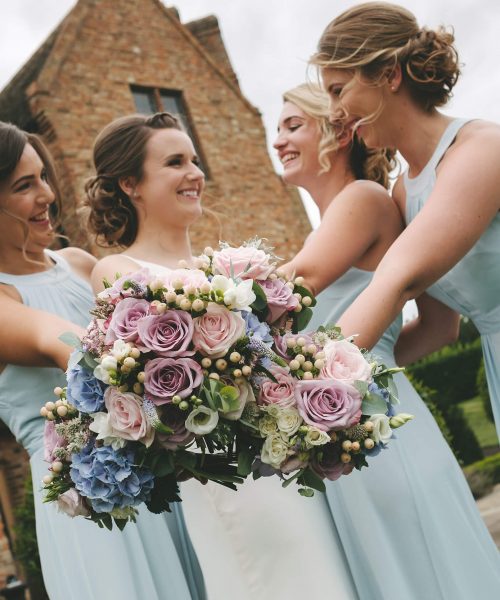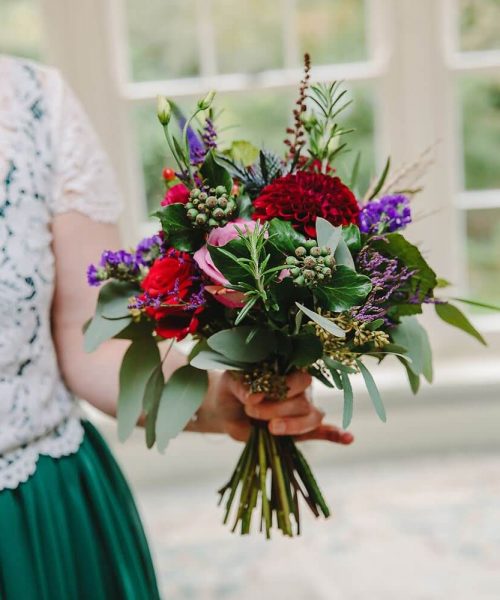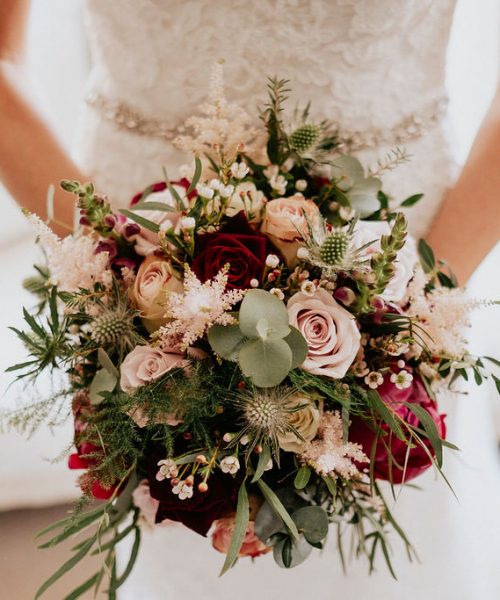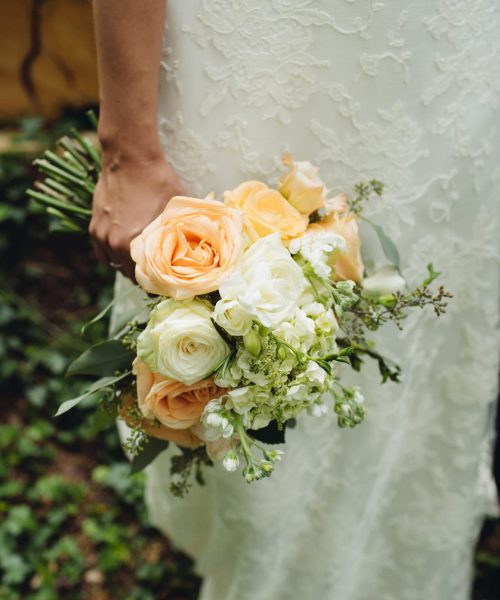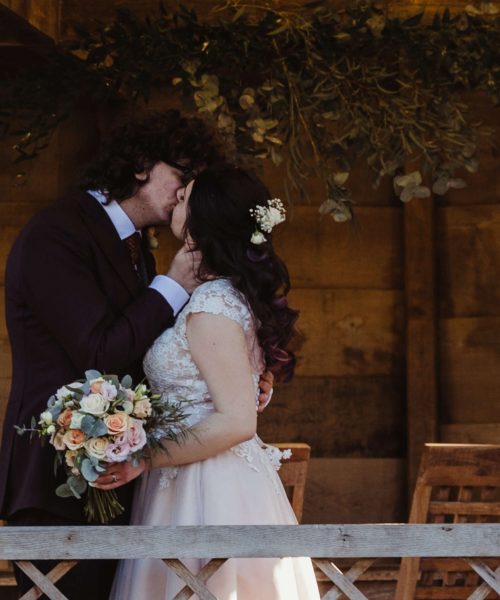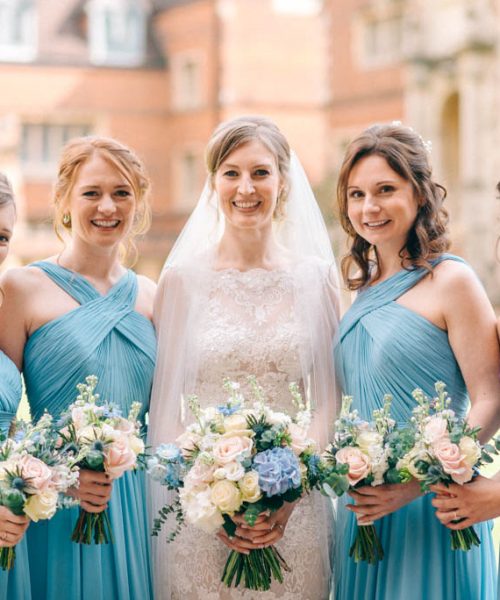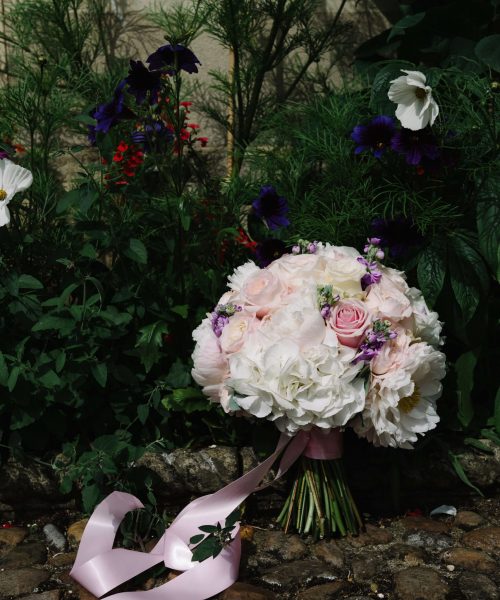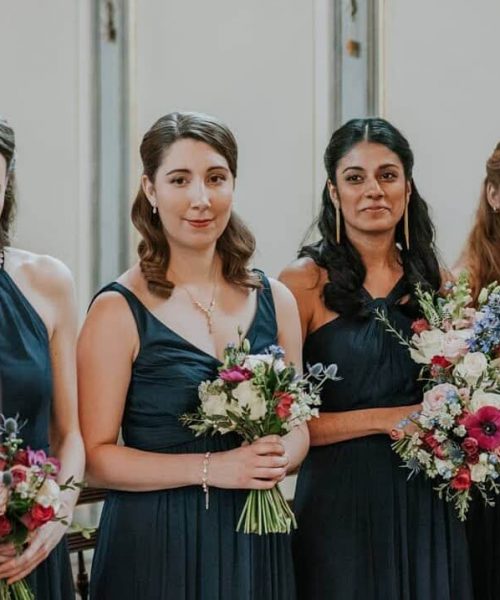 A circular domed design with stems bound to hold. Can be compact or looser with more texture.
With flowers and/or foliage falling at the front/base of the design to complement your dress style.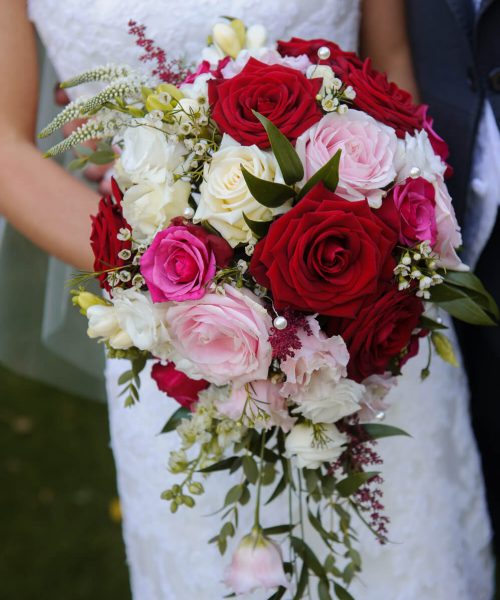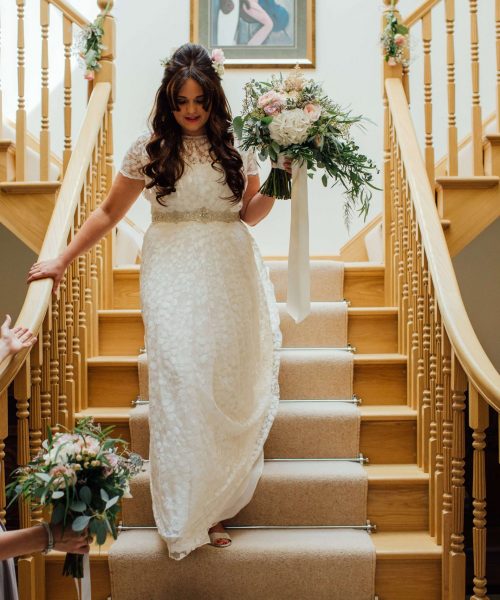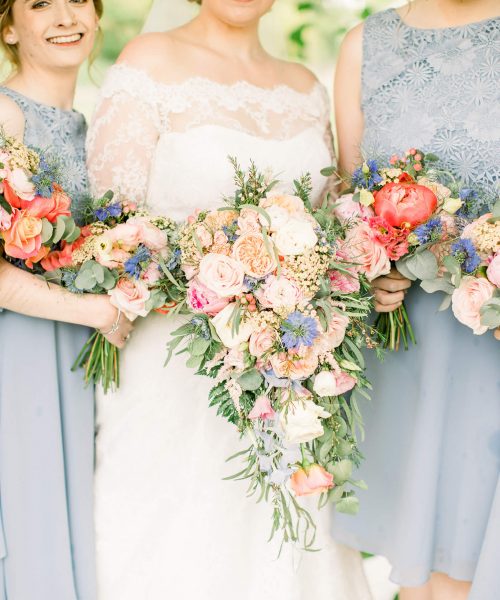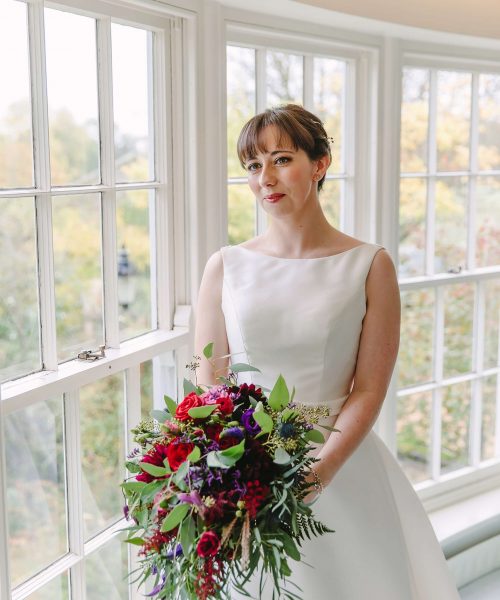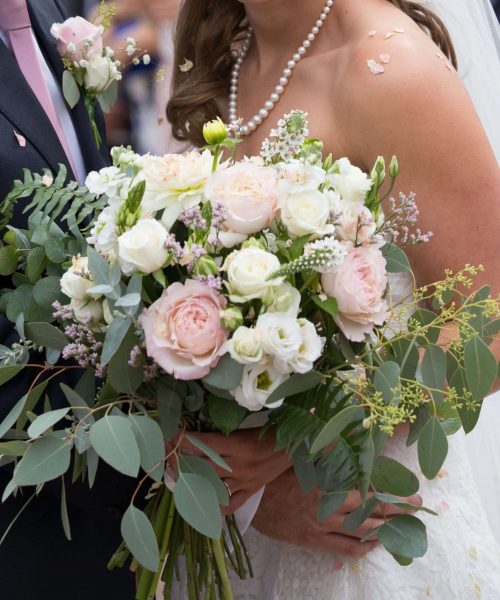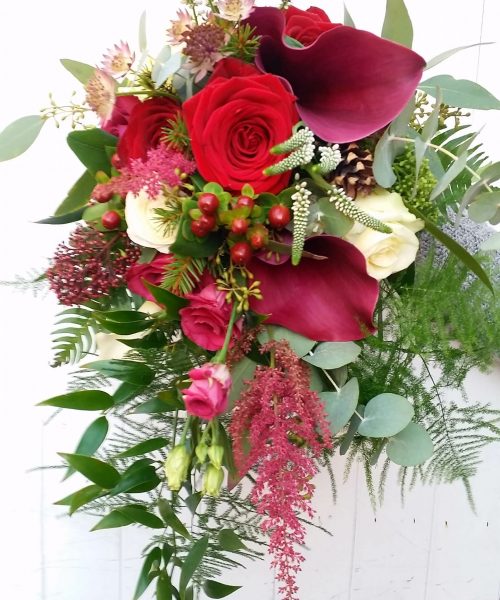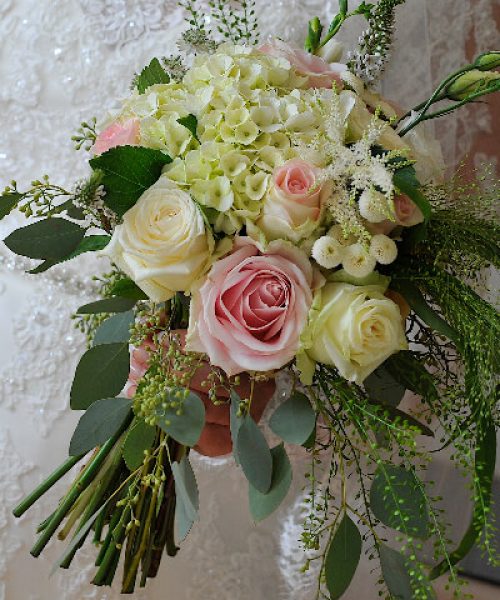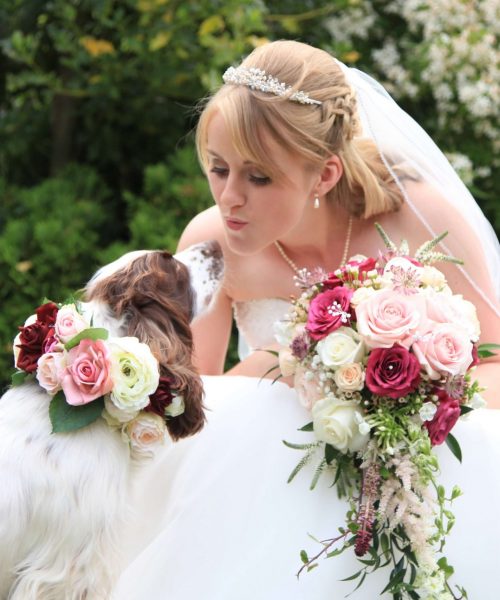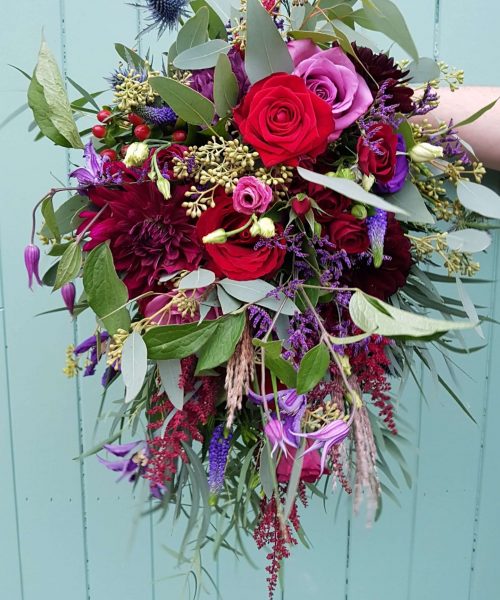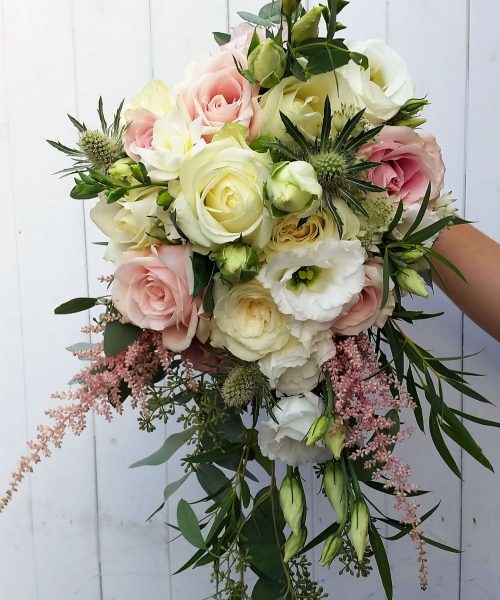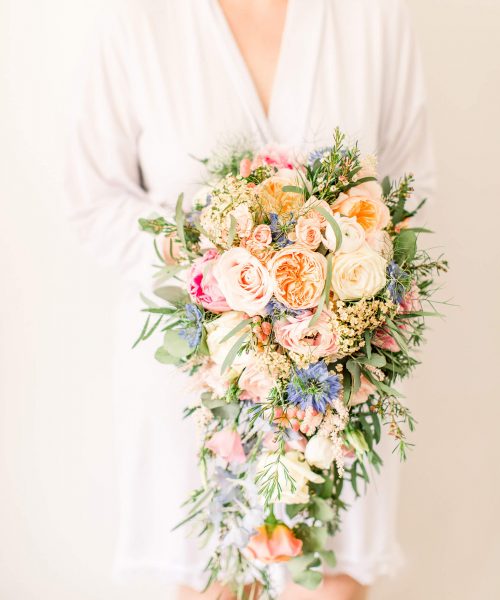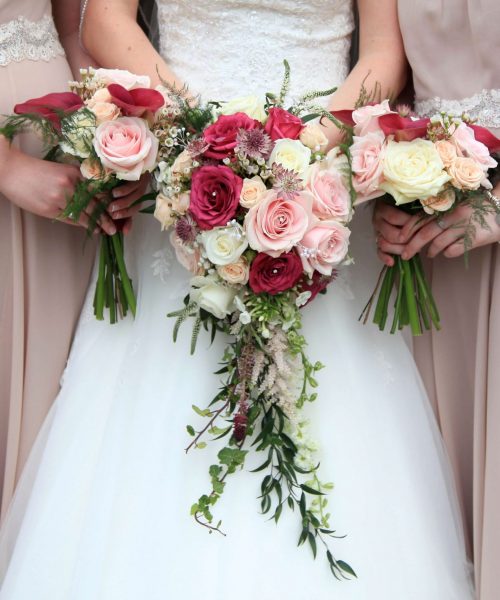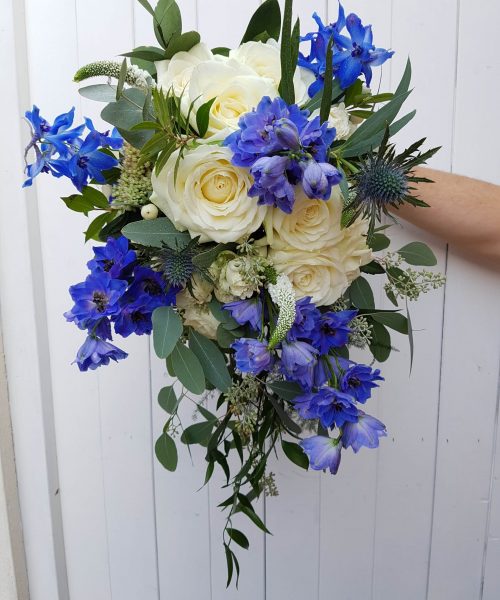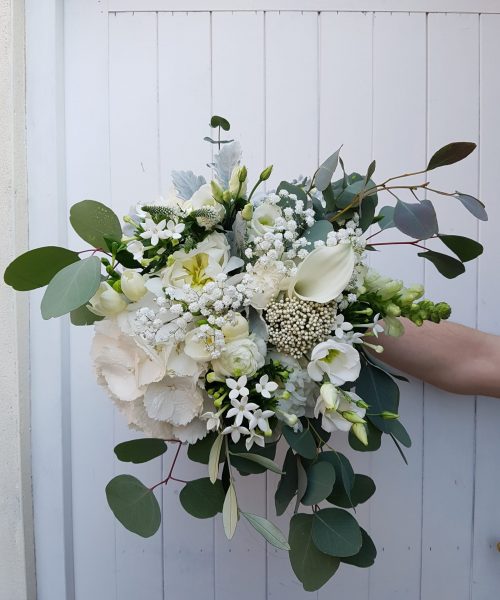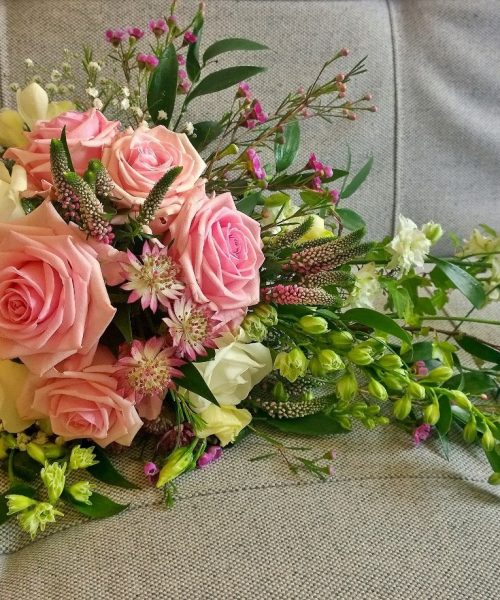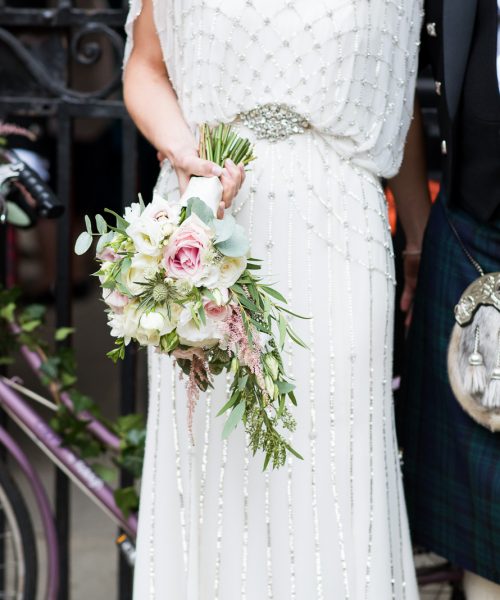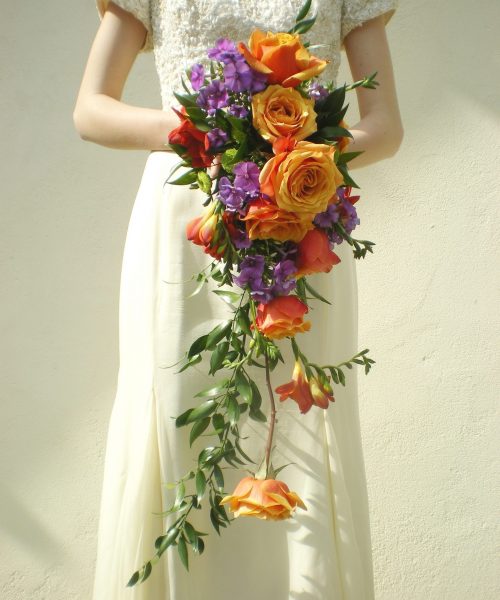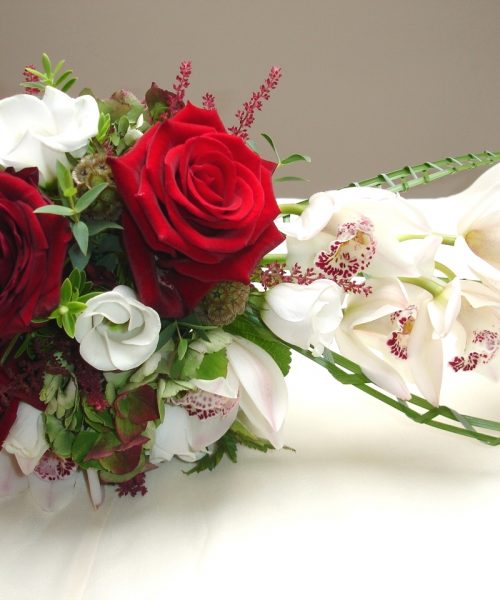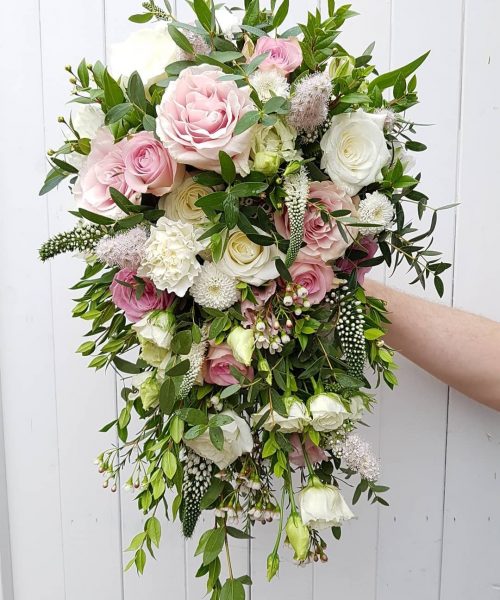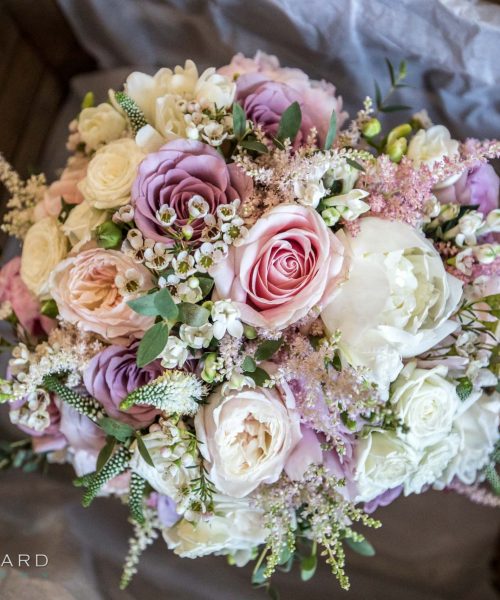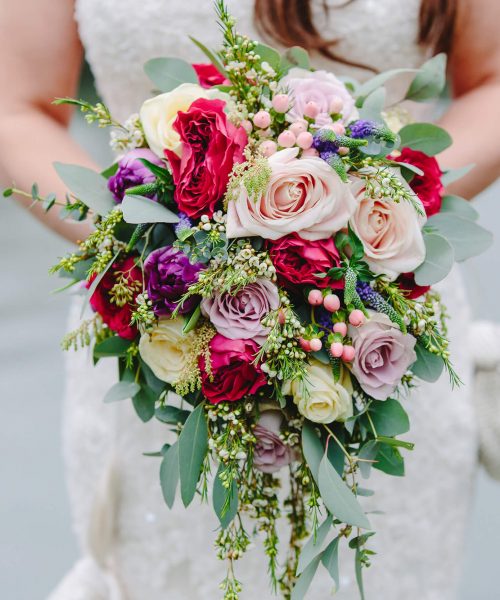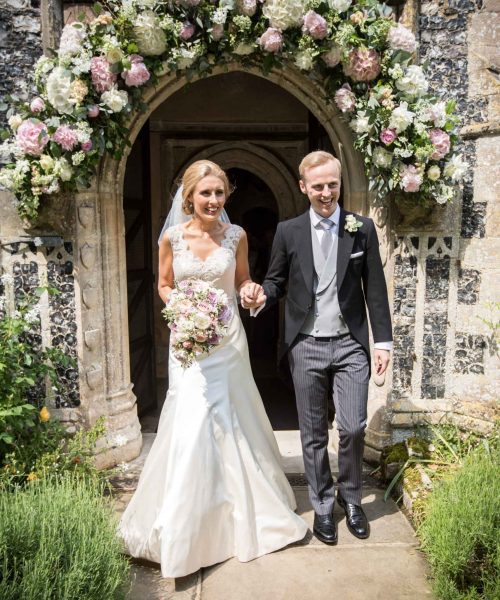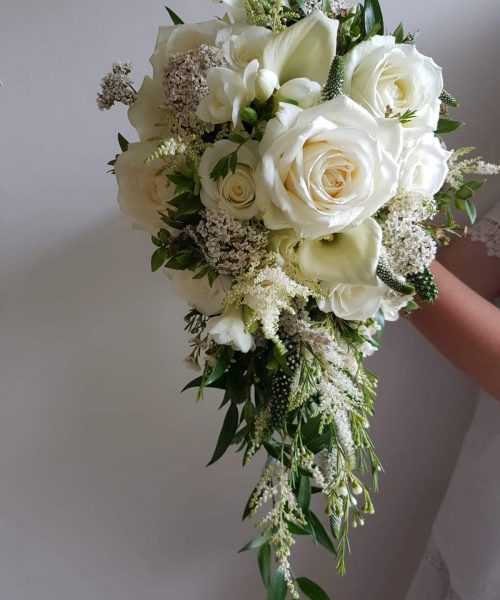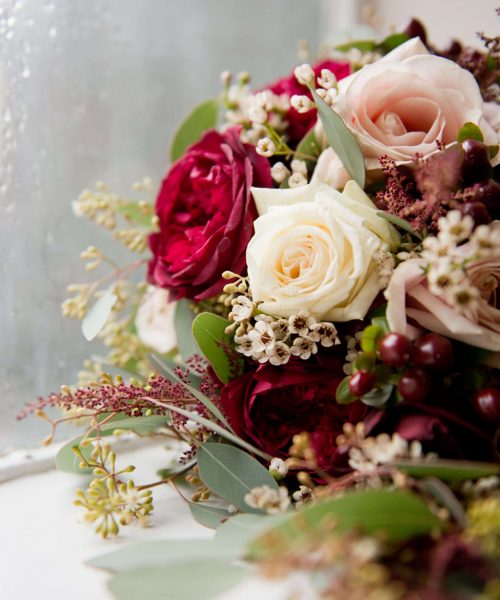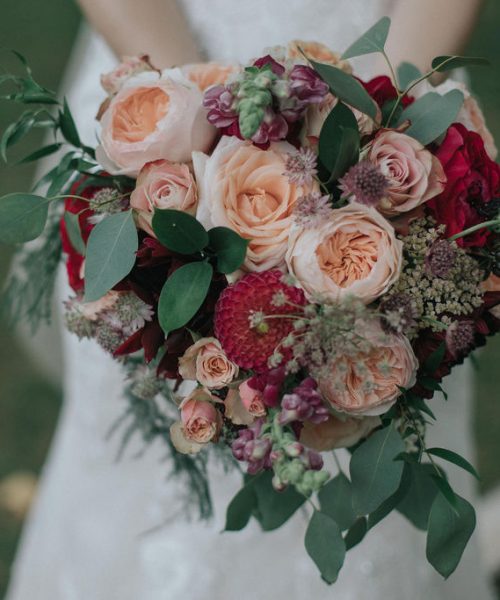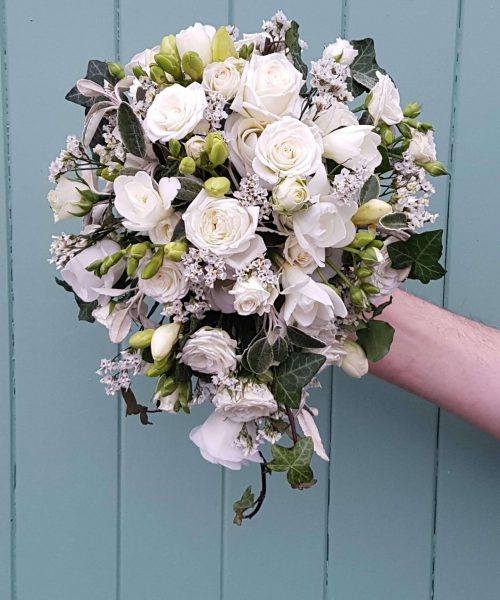 compact and shield-shaped
Smaller, neater shape – elegant & formal.
Neat, petite and full of charm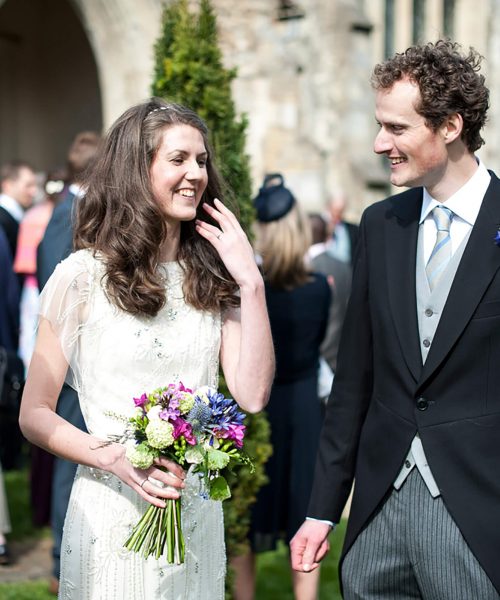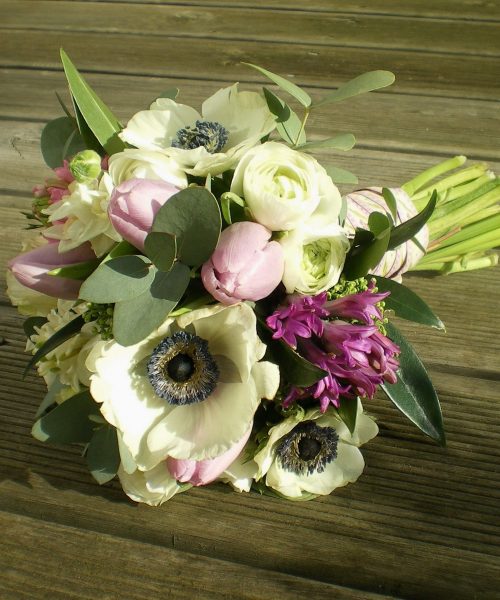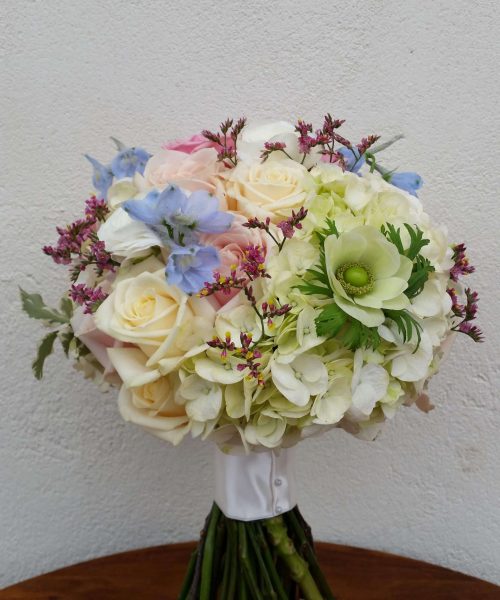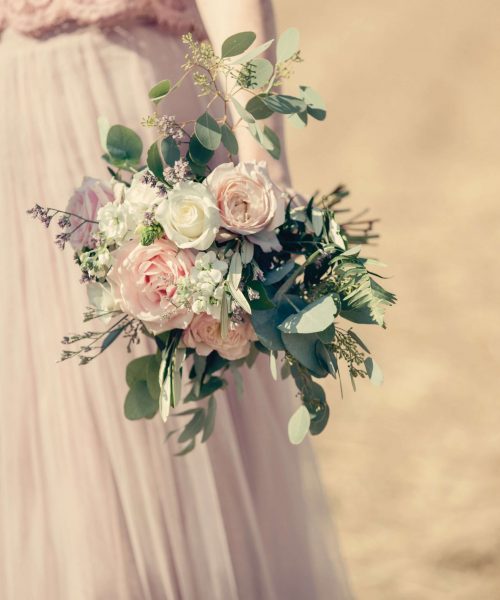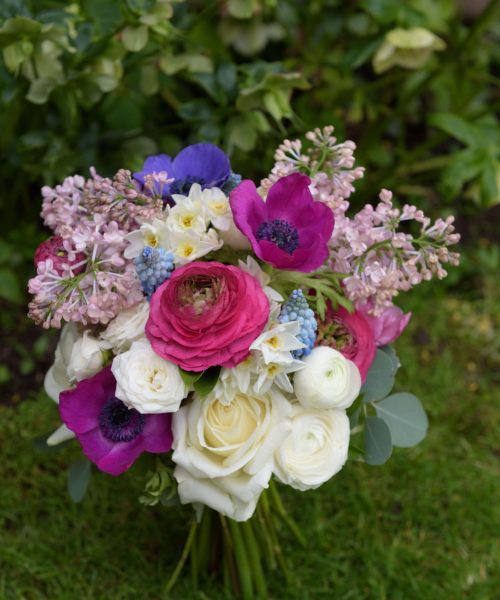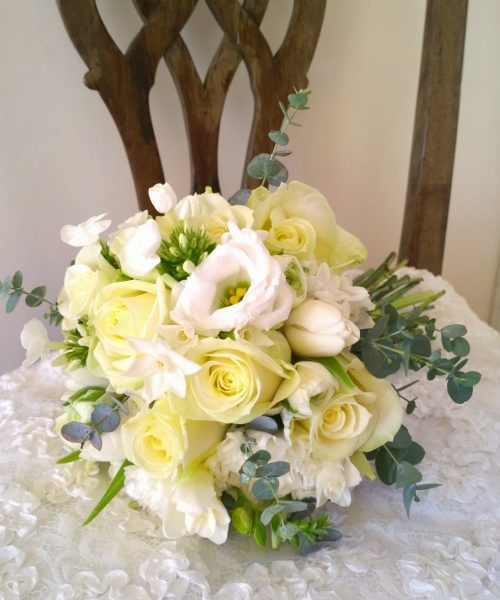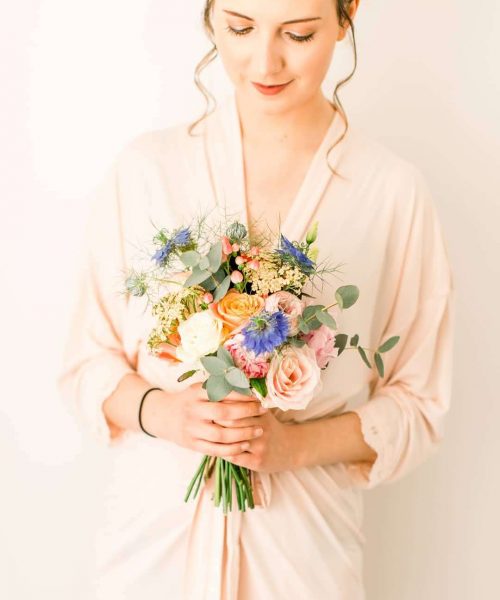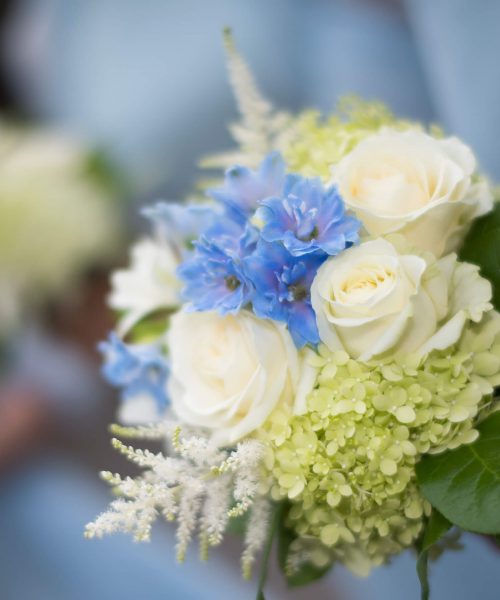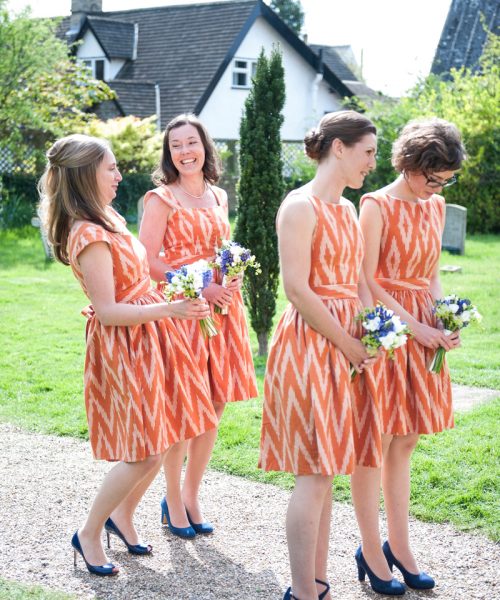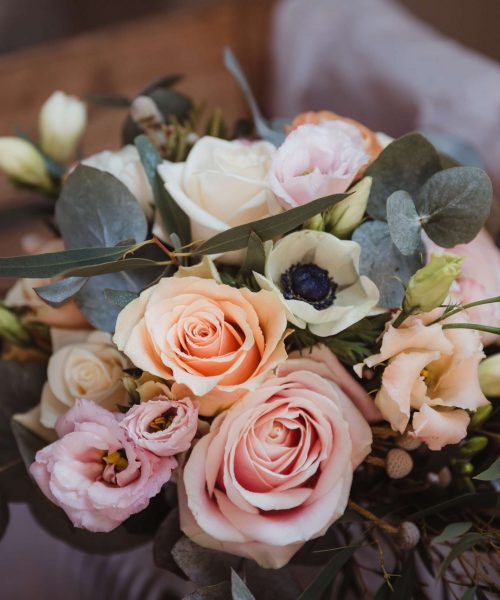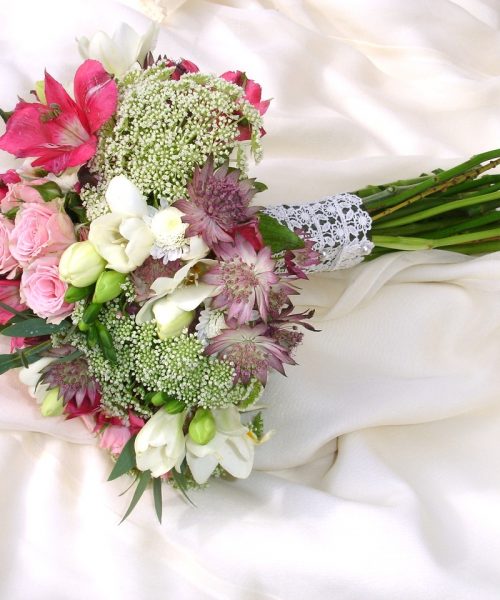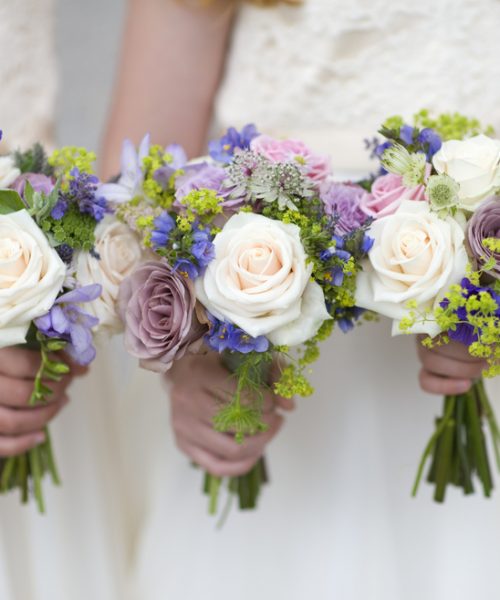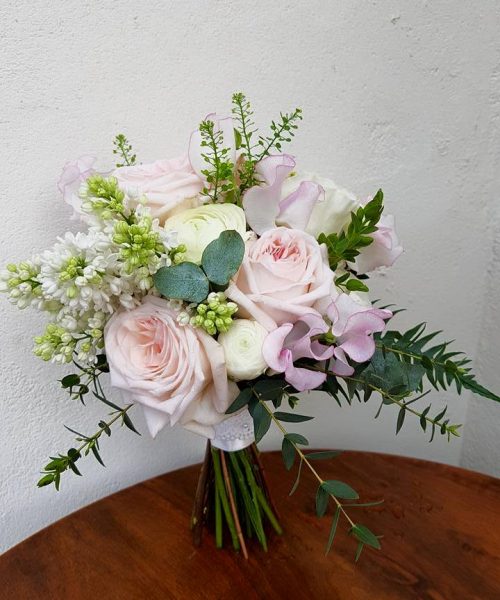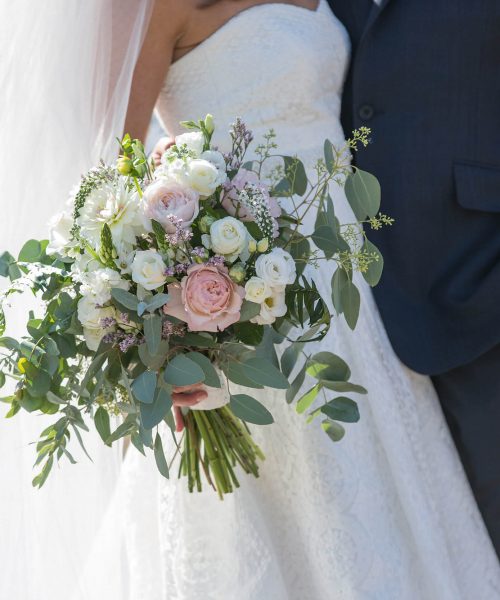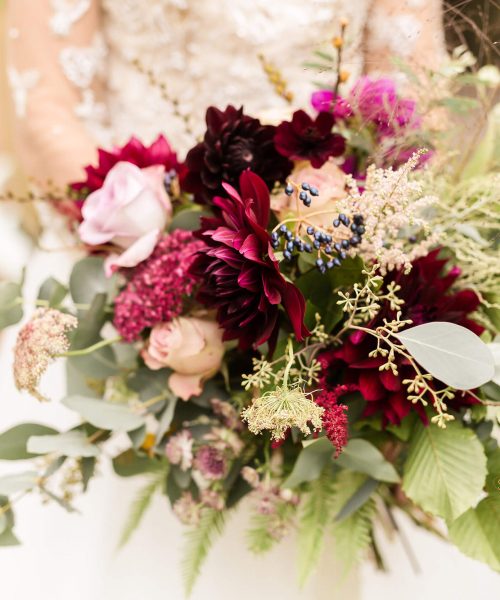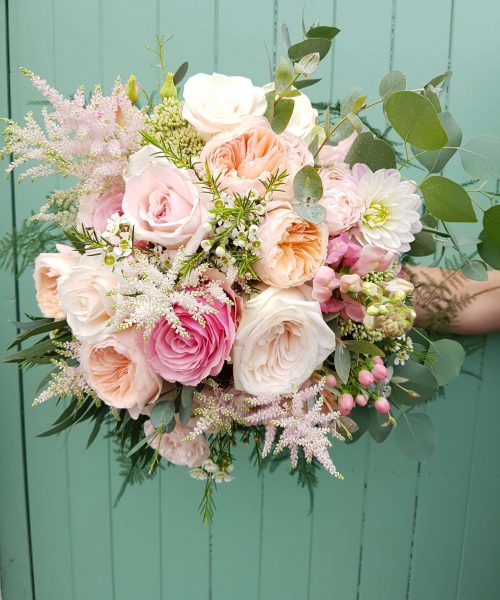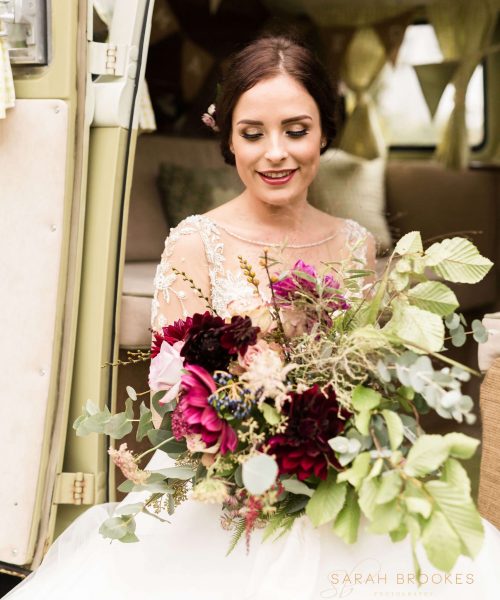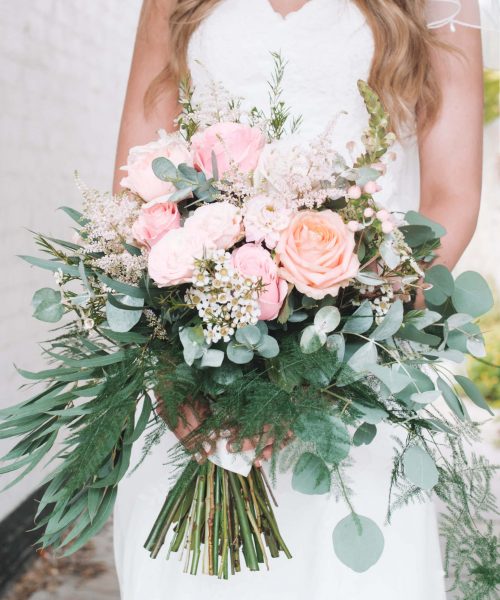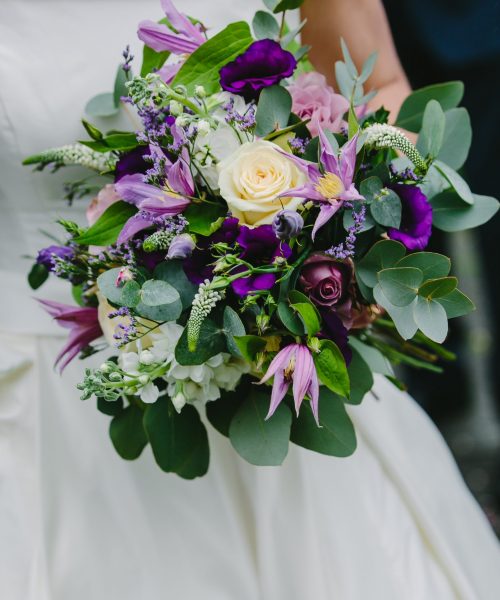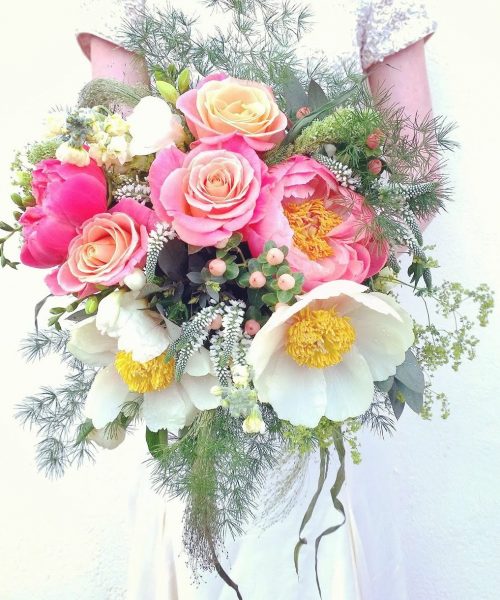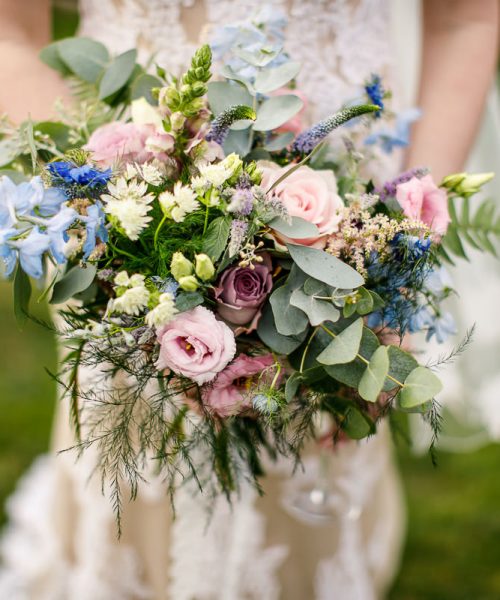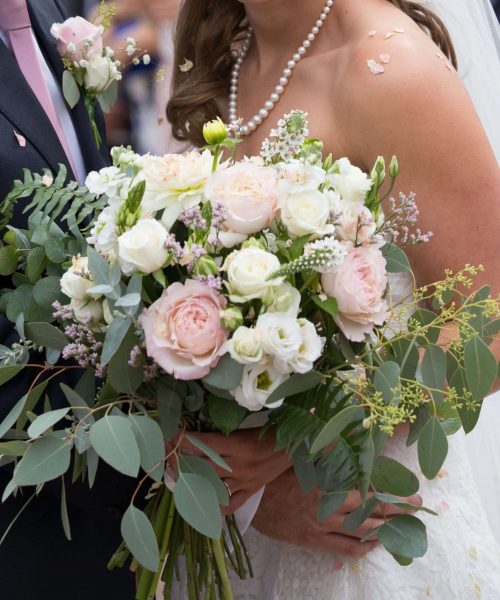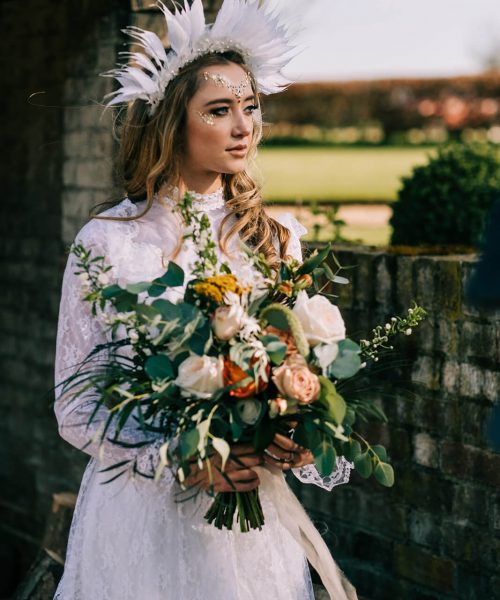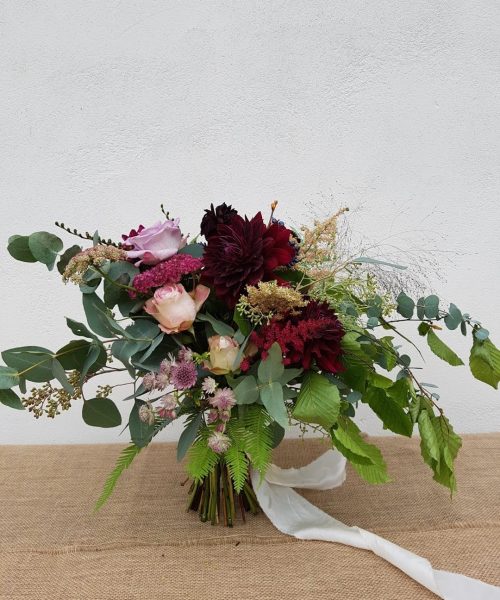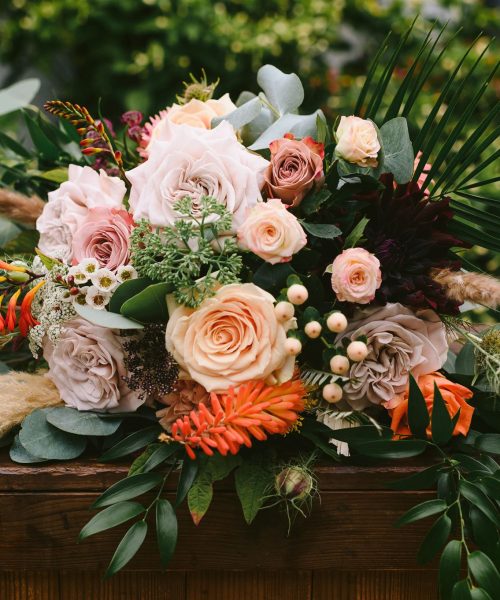 Oversized / Large / Asymmetric
Let's get together and chat flowers over a cup of tea!
My studio/workshop room is in Histon & Impington, an easy 10 minute drive north of the city centre of Cambridge (also accessible via the Guided Bus). We offer a free no-obligation consultation to discuss your needs, either at our design studio & workshop in Cambridge or by phone/video call. We will then provide you with a detailed quotation and an opportunity to reserve the date for your event.
In high & mid season it is more difficult to offer a consultation date between Thursday and Saturday as that is when most weddings take place.
Frequently Asked Questions
My studio/workshop is in Histon & Impington, an easy 10 minute drive north of the city centre of Cambridge (also accessible via the Guided Bus). My studio/workshop is not a shop, so visits are by appointment only.
We create naturally distinctive flower designs for events in Cambridgeshire, Essex, Suffolk, Norfolk, Hertfordshire, Bedfordshire & beyond.
A dedicated initial appointment with personal attention, and time to listen carefully to interpret and develop your ideas or brief to create your vision. A follow up appointment in person or by video or call to clarify and confirm your needs – can also be done via email.
Why Larkspur Floral Design?
There is a creative edge and distinctiveness that is unique to the work produced at Larkspur Floral Design. We are concerned to consider every detail of your event, which is reflected in the quality of the end product. 
We don't know anything about flowers - can you help?

Don't worry – it's my area of expertise! I can advise on the latest floral trends and show you which flowers are available in a particular season.
We have a budget - will you accommodate that?
As an independent florist, I am committed to providing value for money. I will give recommendations to achieve your desired 'look' while remaining within your budget.